James Milner says he is just interested in what he can do to help the side after his Man of the match performance in Liverpool's 2-1 win against Bournemouth on Saturday.

The versatile veteran produced one of his trademark tireless performances filling in for Andy Robertson at left-back as the Reds responded after two defeats on the bounce and move ever closer to raising the Premier League trophy.

As ever, Milner brushed off the individual acclaim of his performance as the Mirror reported:

"That is not really my character. I prefer to go under the radar.

"Recognition from the outside doesn't really interest me. 

"As long as I am doing what I can to help this team, playing or not, on or off the field, that's the important thing.

"Every player has strengths and has a massive impact on the squad.

"You are looking right down to third-fourth choice goalkeepers like Lonners (Andy Lonergan) and what an impact he has around the squad and how well he trains every day.

"Everyone, if we achieve something this year, will have contributed to that. 

"I am lucky enough that I have played a lot of seasons and I have seen a lot of things and hopefully I can help the boys on that side."

Milner says that the run of outstanding results over the past two seasons have come on the back of Jürgen Klopp's insatiable appetite for hard work.

"He is the leader of the ship and he has turned us into a fantastic team and he never lets us rest.

"We have to keep pushing and improving. 

"If there is one day in training when it is not right you get a rocket and it is not good enough. But the boys are very good at that as well.

"The manager sets that tone and the boys are good at marshalling it. 

"If someone misses a day in the gym or they are late for something or not pulling their weight they get pulled up on it."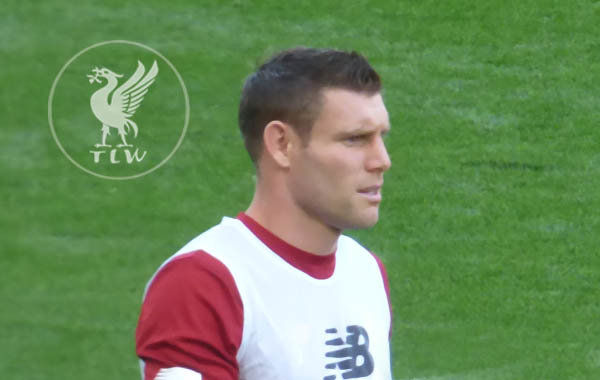 Much was made of Liverpool's dip after a remarkable run of form.

But the straight-talking veteran says you have to enjoy the highs and ride out the bumpy times and spoke about personal experiences along with those of fellow athletes.
 
"Those are the standards we have set, so when it happens to us, all hell breaks loose.

"What the team has done this season has been unbelievable.

"No sportsman can go a four-year cycle to the Olympics and be at the top. 

"They try to peak. It's the same with football. You are top level all the time.

"There is always going to be a spell and it is how you deal with it, while still getting results.

"You can win the league and you can drop points in a few games but to win this many games is not normal and people then start thinking it is easy.

"But every time we win a game it's 'Get the music on in the dressing room, enjoy it', because it is not easy to win Premier League games and there is going to be a point where it is very hard to win a game.

"I have been there. I have been relegated (with Leeds in 2004) and you think it is just an impossible task to win a game of football.

"So you have to remember how hard it is and how competitive the Premier League is and every time you are not at that level you are going to get found out so we have to keep performing and keep pushing."