James Milner has experienced the full gamut of emotions throughout his playing career spanning the best part of two decades however he has not lost any of his competitive edge.
Rewind to the very start of Milner's career and just like Trent Alexander-Arnold he was living the dream of every talented young Footballer in playing for their boyhood club in the Premier League.
But while the full-back has steadily ticked off a number of honours both on a team and personal level, Milner was in a team that was in a fair bit of trouble both on the pitch and in a financial sense.
Eventually and inevitably relegation came for a Leeds team which at one stage had neutrals captivated with their rise and young talent at their disposal, but the end came just as spectacularly leading to a fire sale of their finest assets including Milner.
The life of a Footballer is often shown to be one of flash houses, fancy cars, fashionable events, glamorous partners and the list goes on.
The stories of their exploits attract the headlines and clicks, but what is often forgotten are the grafters, the ones willing to do the hard yards away from the bright lights to achieve their main goal.
Personal success didn't come easy for Milner who spent a number of seasons at Newcastle and Aston Villa before joining the cashed-up version of Man City where the silverware flowed.
But despite that, Milner wasn't satisfied, he wanted to be part of a new project where he could pass on his years of knowledge to.
That club was Liverpool.
Now 36 and having won the full slate of honours, one of the most astute thinkers in the game today reflected on that time as he told The Independent.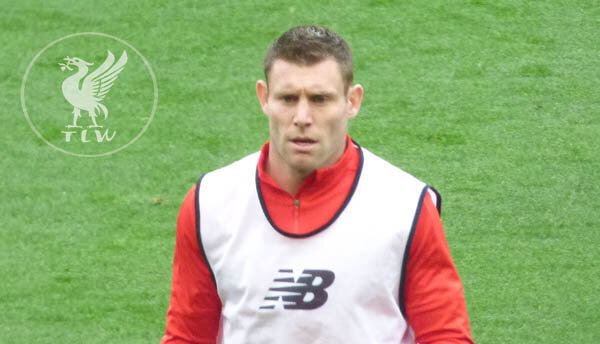 "When I went to City they hadn't won anything for a long time and it was great to be part of that, the start of their success, winning leagues and cups. Liverpool is an incredible club with incredible history, but it hadn't been as successful [in the recent past], hadn't won the Premier League, which was baffling. 
"That was the aim, and if we could do that, win a Premier League here, that would be special. It's a process, and the process has been incredible."
Having ridden the rollercoaster of highs and lows throughout the years more than most, the veteran is in a perfect position to speak to the stars of the present (and future) and advise them to enjoy this moment but not to take it for granted.
" I said to Trent, 'your cabinet is pretty full, but don't get bored of it.
"What an incredible player he is, but he's lucky that he's come into a team that is so good. He deserves it because of how good a player he is, but you never know when things are going to change, so you have to enjoy it while it's here."
Despite seeing it all throughout his playing career, Milner still is as passionate as he was when making a debut for Leeds as a 16 year-old 20 years ago.
And he still loves the elements that makes the game great, such as the unbridled joy of fans when victory is achieved.
The midfielder explained why he didn't see the decisive penalty in the shootout on Saturday.
"I wanted to watch our fans' reaction.
"I had faith in Kostas, I know he's got a wand of a left foot. Obviously you're nervous, because you know there's a good chance it could be over, but how many times do you get to play at Wembley and experience that? It was amazing. You see everyone experiencing what you're feeling yourself; relief, joy, everything."
Professional to the very end, the tee-total explained he celebrated the victory with " a Coke – "full-fat, because Diet Coke is worse for you,"
And while he knows he is coming to the end of a illustrious career, his hunger for success shows no signs of slowing.
"You're very lucky to play in any final, you're lucky to be a footballer in the first place, and to play in finals and win 10 medals,""If you said that at the start of my career, I'd have taken it.
"But 10 could become 12 on successive weekends. Each seems to mean more. "Yeah, it does, because you don't know how long is left, do you?"