James Milner says that his move from Man City to Liverpool has clearly been the right one.

The versatile veteran made the move in the summer of 2015 for more consistent starting opportunities after being in and out of the City lineup under Roberto Mancini and Manuel Pellegrini.

At the time of joining the Reds, the club was certainly at the crossroads and seemingly with a awful lot of work to get back to the upper echelon of clubs in England let alone Europe.

But anyone who has followed the long and distinguished career of 'Big Games James' will know that he loves a challenge and would do anything for the team to be successful.

The Mirror reported Milner as saying: 

"I like the fact that a lot of people thought I was making a mistake. That is one of the things that drives you"

"I was in a fortunate position of staying at City or going to Liverpool. 

"City is a great place and I'm sure if I stayed things would have been good.

"But it was a chance to go to Liverpool - a hugely successful club but one that didn't have a recent history of winning things.

The ex-England international will face his old side when the Reds travel to the Etihad next week. Latest premier league betting odds have the newly crowned Champions as slight favourites for a game that had at one time promised to be a possible title decider before Klopp's men surged clear of their rivals.
It wasn't always so, and Milner revealed that he could sense the negative vibes when he arrived at the club but said the mourning period had to come to an end and it was all about moving forward as a club.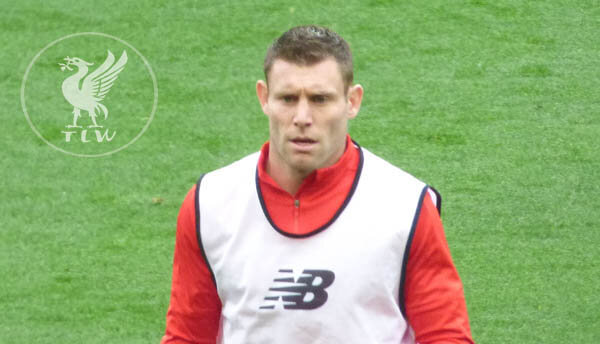 "There were the near misses a couple of years before where I was on the right side of it.

"Coming in at Liverpool I saw the hangover of that and the comments such as 'we nearly won the league'. That thinking had to go.

"They had to move on and you can see from the journey it was bit by bit, improving all the time.

"Getting 97 points losing out to a special Man City team and not winning the league, now that's make or break really.

"It's either 'what else can we do?' Or is it 'you know what, we can do better"

After winning the Champions League last season, the final frontier to true greatness was lifting the league title and the players knew exactly what they had to do.

"When I came I thought how special it would be to be part of winning a League title.

"Everyone was desperate to do it and so to be able to do that now is incredible and I'm so proud to be part of a side to do that, especially when you see the scenes and how much it means to the fans."

Milner has seen a lot in his professional career but what happened on Thursday night was a first and will stay with him for a long period of time.

"I think what I'll remember is just being together with all the lads and staff.
 
"I've been fortunate to win it in different ways.

The last second of a season, last game of a season, and now the earliest ever in terms of games left.

"But to be together was special. I haven't experienced that before.

"If it hadn't happened Thursday night we'd have still had games to do it but it was just that tension and then the pleasure of being together afterwards.

"You see what the boys go through, the pain, the hard work, the sweat, the rockets from the manager.

"We've all done it together and to be together when we won it was the most special thing I'll always remember."