James Milner has expressed a level of disappointment following Liverpool's defeat to Wolves in the third round of the FA Cup on Monday night.

The veteran midfielder is renowned for calling it as he sees it.
While there were a number of senior players rested for the game, and a theory that this defeat would aid Liverpool in terms of their league and European campaigns, Milner was having none of that.

ESPN reported the vice-captain as saying:

"I think when you're a team like us, with the players we have, you want to win every single game.

" In the league [we are in a good position], yeah, but obviously that's not what we've thinking about.
"We want to progress in every game we play -- whether it's the Champions League, League Cup or the Premier League."

Newcastle legend and current BBC pundit Alan Shearer was one of the critics of Jurgen Klopp's mass rotations for the game, calling it a "gamble" and saying " he was brought up watching Liverpool try to win every trophy and why should that change now." 

After having a season where everything was seemingly going to script, Liverpool have lost two games in a row for the first time in this campaign.

While it is hardly what you call a full blown crisis, Milner knows it is important to get back to winning ways as soon as possible to prevent a level of doubt creeping into the ranks.

"You're never going to go a full season without having blips.

"I think at the start of this season we weren't playing our best but we were getting results.

"Back-to-back defeats now, which really isn't good enough for us, but you have blips in a season. 

"It's not about having those blips, they're expected and no team goes throughout a season without having them, it's how you respond and how you bounce back."

Milner has been around long enough to assess a character of a squad and believes this team is made of the right qualities to turn things around.

However he says actions not words, is what will get the job done.

"I think you've seen the character in the squad in the last few years and the players we have to know we will bounce back. 

"We have to show that, though it's easy saying it in an interview, we have to do it on the pitch at the weekend."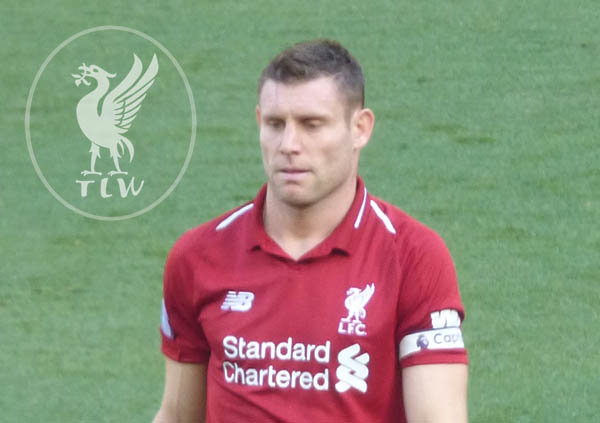 Another ability of the veteran is being able to identity a talent, especially having been in the same position as Ki-Jana Hoever 16 years ago.

He has seen enough from the 16 year-old Dutch defender to know he will be some sort of player in the future.

"Ki coming on after a minute and playing like he did [was] absolutely outstanding.

"He's going to be a top, top player. You can see that straight away -- his temperament, he's comfortable on the ball."

Seeing someone like Milner give Hoever a big tick of approval would do wonders to the confidence of the kid.

There is clearly a lot to look forward to in terms of the current senior squad, and as we saw on Monday night, there is a fair bit more to like as we cast a eye to the future.