Simon Mignolet has said the time was right for him to leave Liverpool in the summer as he didn't see a consistent playing role at the club.

Mignolet has six seasons at the Reds where he made over 200 appearances in total.

The first three seasons saw the Belgian as the undisputed Number 1 between the sticks, but it was when Jürgen Klopp chose to bring in some competition that Mignolet found appearances harder to come by.

While you sense Mignolet would have been content to stay at the club if he was competing with Loris Karius, it was when Klopp saw fit to sign the World Class talent in Alisson that things changed for the 31 year-old.

The Echo (via H et Belang van Limburg reported Mignolet as saying:
 
"If I could really fight for my place, I might have stayed. 

"But if I had ended up in goal if Alisson picked up an injury, I would be allowed to push ten shots out of the box.

"Then Alisson could immediately claim his place again. 

"And even if he pushed the ball into his own goal, he would still retain [his place in the starting XI]. 

"What sense did it make for me?"

Mignolet has seen Liverpool's continued development this season from afar, but he has no regrets over his decision to leave in his quest for first team Football where he has made 20 appearances for his new team Club Brugge in all competitions this season.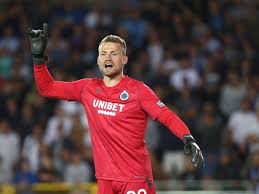 "No, because I knew that the opportunity existed.

"I haven't thought once: 'S**t, now Liverpool is in the Premier League race and I'm gone.

"Of course, I could have stayed with Liverpool to earn my money, challenge for the league title and the Champions League.

"However, as long as you are not on the starting XI yourself, a price feels different. 

"So I would rather play in the starter at Club Brugge than grabbing the English title as a substitute at Liverpool."

It is admirable logic by the veteran as many players in his position would have been very comfortable to stay and pick up a healthy wage.