To reach the top of your chosen sport one thing you need is a positive mentality. Sadio Mane is a clear believer in that mantra and that is why he believes why the Reds should be aiming to win every game from now until the end of the season.

The Reds passed a searching test from Tottenham at Anfield on Sunday as they continue to go toe to toe with Man City in what has been an absorbing title race.

At this time of the season the permutations that get discussed on seemingly a daily basis are endless. 

With all the background noise that is around, it is essential that you do not get distracted by what your main rivals may or may not do and keep their mind on the job at hand.

That is why Mane believes the easiest thing to do is keep winning which will not only improve Liverpool's prospects, but also ramp up the pressure on Man City at the same time.
Sky Sports reported Mane as saying:

"To be honest I think we need to win all of the games, even if it will not be easy.

"But we still can win every game because we are a good team and we play very well.

While pieces of individual brilliance and superb team play are imperative factors in winning the league, so too is keeping going to the final minutes of matches when the legs are aching and the mind is tired.

The Reds have been known as masters of the 'late show' this season with three of their wins secured in the 90th minute or later.

The fact that the Reds were beneficiaries of such a unique set of circumstances for the second time this season on Sunday led some to think that the name of Liverpool is destined to appear on the Premier League trophy come May.

While Mane doesn't want to have those thoughts cross his mind at this stage, he says it is certainly a positive sign.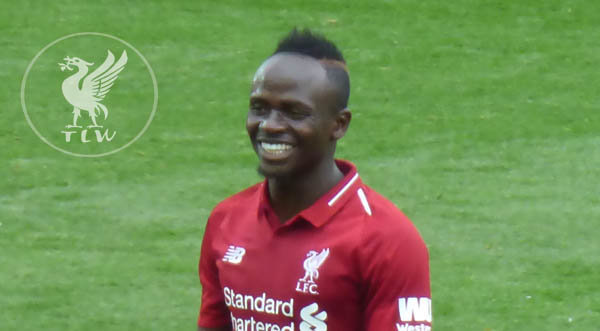 "To be honest I don't know because we have a few more games to go. But it's a good sign.

"That's what makes you more motivated and makes everyone say 'Let's go, we can do it' so I think it's always important.

"This is a very good sign and I think everything is possible so let's do it and win it."

With Mo Salah going through a goal drought for the first time in his Liverpool career, Mane has filled the breach superbly scoring nine league goals in as many games.

Despite his name not appearing on the scoresheet on Sunday, Mane was far from disheartened and was more focused on team success.

"That's football; sometimes you score, sometimes not. It can happen.

"But we don't forget that it's all about the team. When the team is winning, that's more important."