Sadio Mane has played a straight bat when questioned if he would like to play in La Liga in the future.
Speaking at a pre-match press conference in the lead-up to the first leg of the Champions League semi final against Barcelona, Mane said he greatly respected the Spanish League but is more than happy in England.

The Liverpool Echo reported Mane as saying:

" Very good question!" 

"I respect La Liga is a good league, they have great players, but the Premier League is also a wonderful league and every single player would want to play there.

"So I have a chance to play there and I am very happy, so that's cool."

Mane has been a close observer of Barcelona through the years, moreso because it was where one of his footballing idols made such a lasting impression in the mid 2000s.

"Ronaldinho was one of my heroes. I really loved watching him play, especially here at Camp Nou.

" I would have loved to play against him. Him not being here now is an advantage for us! I still love him. He is still my hero forever.

"I loved his skills, his smile for sure. Maybe when I'm not smiling on the pitch people think I am angry! I would love to have his smile, but we're not similar like that!"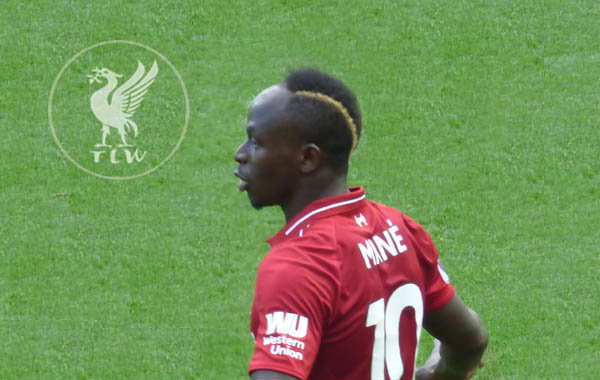 Mane is also looking forward to playing at one of the great stadiums in world football for the first time in his career.

"Camp Nou is a wonderful stadium. I have been watching Barcelona since I was young. 

"I'm still watching La Liga sometimes. All of us, we are football players and we love to watch football.

"We are used to it because Anfield is special. But it will be great for us to play in this stadium as every club would want to play."

This semi-final clash sees two of the great 'footballing' sides of the modern era meet in what should be a captivating two-legged affair.
 And with all the discussion that surrounds this mouth-watering match-up comes direct comparisons of the key front-line players on show.

It is something which Mane is honoured to be a part of.

Wow, what a compliment," he said. "We are one of the best in the world? I'm really happy to hear that.

"To be honest it's always for us a compliment and at the same time a motivation for us to compare with those kind of players.

"It will be an added motivation to give everything and win against those best players in the world."

There is indeed a couple of players in the Barca line-up who need little introduction to Liverpool fans.

While Luis Suarez and Philippe Coutinho each left in acrimonious circumstances and will no doubt receive a hostile reception in their first appearance at Anfield next week as opposition players, Mane seemingly holds nothing against the Brazilian playmaker for leaving the club.

"He is a great, great player and I'm a little bit jealous that Barcelona can get him.

" I would love to see him (at Liverpool), but we are happy for him.

"He really enjoyed playing alongside his team-mates and gave everything, and is still young and can improve a lot. 

"I know him, he is a hard worker. Hopefully tomorrow he will still be in bed when we play!"