Adam Lallana has sent a message of support to Alex Oxlade-Chamberlain with the midfielder on the outside looking in as the season of Liverpool reaches a thrilling conclusion.
Jurgen Klopp shuffled his pack against Southampton on Tuesday night due to the intense schedule and gave opportunities to the likes of Harvey Elliott, Takumi Minamino and Kostas Tsimikas while Curtis Jones had his first 90-minute outing in the league since playing against Crystal Palace in late January.
One player who has also been on the periphery of late but was not called upon despite being one of the substitutes on the evening was Oxlade-Chamberlain.
It has been a common theme for the former Arsenal and Southampton player as his last appearance for the Reds came two months ago against Nottingham Forest in the FA Cup quarter-final clash with his last league outing coming against Norwich in the middle of February.
 Klopp has often bemoaned the lack of the five-substitute rule in the Premier League which would allow him to give more minutes to fringe players.
The other opportunity for those kind of players comes through injury to regular first teamers, but Liverpool have had very few absentees in the second half of the season and the ones that have missed games have returned in a short period.
Klopp was apologetic to his squad players after the 2-1 win on the South Coast.
"Harvey, not sure when he last played. Curtis, no rhythm. Takumi Minamino, it's a crime he's not playing more often. Oxlade didn't even play and he's in outstanding shape.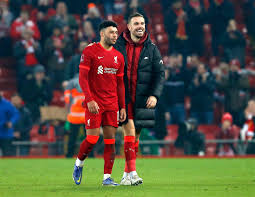 "It's really tough for the boys but whatever happens this year, happened because of this group. It's exceptional, and tonight they showed that again."
This is the time of the season that any player lives for, when there are cups and titles on the line.
But when you are on the outside looking in, it would test even those with the strongest resolve.
Lallana was part of the Champions League and title winning squads, but only played minor roles in both successes, and he therefore saw the need to look to greener pastures for his own career.
As the Express reported, the veteran spoke about the difficulty of the situation that Oxlade would be in at this point of time and the ability of striking the right balance on a team and individual scale.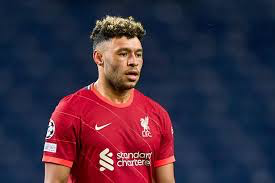 "It has been a tough few months for Chambo. Not being involved. I have been there myself. It's hard to manage your own ego at times because you want to be playing. You feel sorry for yourself.
"At times, you do have to act. When you are down, you have to put a brave face on to support your teammates. And you can be proud of doing that.
"Come the end of the season, he has contributed. When the lads were at AFCON's in January, he put in some unbelievable performances. He scored some important goals, so he has contributed massively. It was great to see him on the bench and celebrate with his players (on Tuesday.)
There is little doubt that Ox is a player that splits opinion in the fanbase, much in the way that Lallana did.
But losing a year out of your career when you are in your prime is a crippling blow for any player and you have to be made of strong character to bounce back.
That is exactly what the midfielder has done, and in truth while he has not approached those levels of individual brilliance that he displayed in the second half of the 2017/2018 season, he has certainly played his part in this golden era of Liverpool.
And if Ox does move on in the off-season, there will be plenty of goodwill towards him