Adam Lallana says a change in position during the pre-season has been a enjoyable learning curve.

Jurgen Klopp has been playing the veteran in a deeper role and while the move may have raised some eyebrows, Lallana says that is a challenge that he has taken on board.

The England international spoke on the matter to the Official site after Liverpool's 3-1 victory over Lyon in Geneva on Wednesday evening.

" It's nice. I found myself playing there a few times this pre-season and I'm happy to play anywhere. I've enjoyed it, obviously getting on the ball.

"There are still aspects of the game I need to improve on and I'm sure I'll learn the more I play there. I'm delighted to get some more minutes and build my fitness.

Lallana doesn't need to look too far for support with the manager being a true believer in his qualities that he can bring to the position. 

"(The manager) has mentioned I can play there, that I've got the ability to play there. 

"There's not been any formal chat but I'm happy playing there. 

"I see a lot of the ball and I'm the type of player that wants to be on the ball; I feel I can get us moving, get us out of tight situations and bring a different aspect to Liverpool.

"As long as I can stay fit – and I've been working hard on my fitness – then I think I can bring quality to this Liverpool team."

The work out against Lyon was just what Klopp's side needed ahead of this weekend's Community Shield clash with Manchester City, a game so close to call it's a real challenge for anyone who likes a football bet. 
The pre-season form of the Reds had been patchy to say the least, and it didn't look it was going to take a turn for the better in the early stages of this contest against the French side.

In his first outing for the Reds during the pre-season Alisson conceded a early penalty due to an uncharacteristic error which the manager referred to as 'slapstick.'

However the early deficit was overturned through goals to Roberto Firmino, an own-goal to Joachim Anderson and another stunner by Harry Wilson.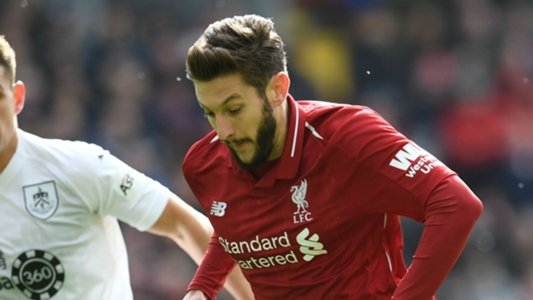 Lallana said it was nice to get back on a winning track and solid preparation for the season ahead.

"It's not the be all and end all in pre-season but it's good to get into good habits. I thought all round everyone played a good part and it was a good runout for us.

"A little bit of a dodgy start but a good reaction. We're going to go behind in games this season, I'm sure, so I thought the boys showed good character to get back into it against a good Lyon side.

"The manager said he wanted to use this game to get everyone up to scratch and give everyone the minutes they needed to have depending on what level they're at, and I thought we coped with that really well."
Lallana is unlikely to start against City due to the wealth of other options available to Klopp, but his pre-season displays may have at least given the boss another option to consider.