The agent of Jurgen Klopp has revealed that becoming the manager of Germany is something that is of interest to the 52 year-old. 

There has been speculation over the past few days that Klopp may take a sabbatical at the end of his current contract which ends in 2022.

However Marc Kosicke has made clear that the manager is currently extremely content as Liverpool manager and has fallen in love with the city.

The Liverpool Echo via Die Welt reported Kosicke as saying:

"Jurgen himself once said that in the event that Joachim Low someday no longer wants to be the national coach and it would be possible for him do that, this is an option for him.

"But as I have said before, he feels comfortable (at Liverpool) and has felt again at the recent festivities in the city, what a great club Liverpool is and that he in the right place at the right time.

In terms of the club, chairman Tom Werner made it clear in the aftermath of the Champions League victory that they are very keen to extend his tenure which certainly make a lot of sense when you consider the impact he has made since his arrival.

To refresh your memory, these were Werner's comments at the time.

"We don't really want to discuss his situation publicly, especially so close to the final, but I think you know that we think the world of him. We have already extended his contract once."

While Klopp may leave the Reds one day to take over control of his national side, Kosicke put to rest any doubt that he could be poached by another club.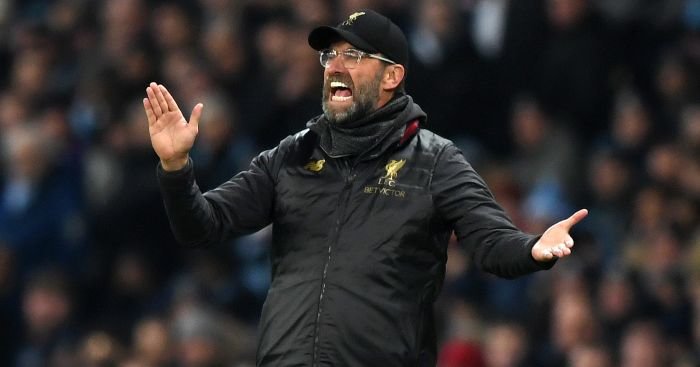 "Jurgen is currently not affordable. But it is difficult to measure the transfer fee in his case anyway.

"How is it going to work with a coach, under which the value of the club has increased in just three years from just under £900million to nearly £2.8billion? That is not how it works.

"His work is highly valued [at Liverpool] because he has succeeded in becoming a top European club. But by winning the Champions League, how they look at Jurgen has changed again.

"Not only did he restore confidence to Liverpool Football Club, but he also satisfied his longing for silverware.

"Even without this title, he enjoys a high reputation. Jurgen is happy there and looks very [settled], but it is true that the Champions League title has relaxed a lot in terms of external perception."

So this story seemingly has emerged out of nowhere and has a few angles attached. 

Is it a agent doing the best for his client by looking to get a better deal for him by throwing out the line about the national team, therefore putting the Liverpool hierarchy on notice?

Or is it true that Jurgen may look to a fresh challenge like he has done at his past clubs after a set period of time?

What is certain is that whenever Klopp decides to leave the Anfield hot seat, he will leave a legacy that will be very tough to surpass.