Liverpool manager Jurgen Klopp has praised his squad for their focus and maturity in overcoming a in-form Wolves at Molineux on Friday night.

A goal in each half to Mo Salah and Virgil Van Dijk were the difference as the Reds recorded their 15th win of the season as they consolidated their top position on the Premier League table.

The Echo reported Klopp as saying after the match:

"A good game, a deserved win at a difficult place. All good.

"It was a very mature (performance) as well.

"It was such a difficult game to play, because all the things we want to do, everything you usually do, you take a bit of a risk.

"Especially with the rain tonight, heavy rain, it made it a little bit more complicated.

"The best thing to do to stay in charge of the game is to keep the ball. 

"We did that in the first half an hour and in the second half – the last 15 minutes of the first half we had a little break and they immediately fired the ball from right to left or left to right, and then you have to run like crazy."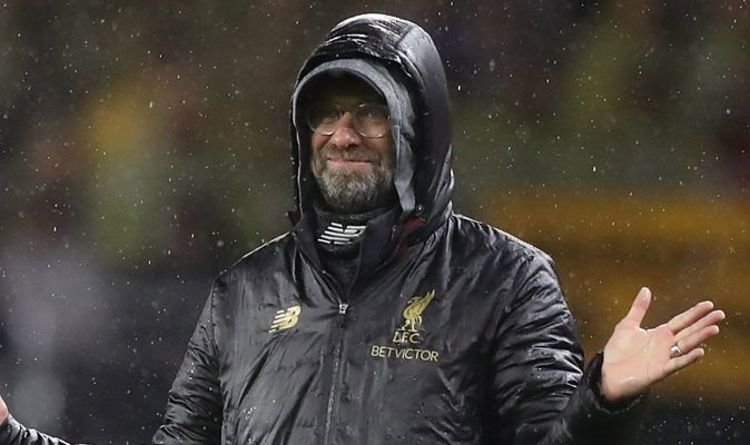 Klopp was also impressed with how both goals came about.

"Both goals really were nothing to do with what we did in the game, we were really quick in mind around two set-pieces which was brilliant.

"Actually we thought before the game that could be decisive, because our analysis suggested it would not be a game where we could have six or seven great chances.

"So set-pieces are a really nice add-on. The boys were focused on that tonight."

Asked what it might take for Liverpool to shake off Man City to win their first title in the Premier League era, the manager came up with one of his trademark one- liners.

"You will probably need 105 to be champions at the end of the season, you don't know.

" I don't know what any team will need. I just said it is different, because everybody asks me about the situation.

"So far it looks like a really special season, 48 points before Christmas is crazy.

"Somebody said the last four times, the team who was first in the table at Christmas won the league, but was it ever such a tight race?

"If all the other teams win tomorrow, then I think three or four teams have more than 40 points, which is really exceptional."

One stat to note is that in eight out the last ten seasons, the team who sits on top of the table at Christmas has won the league.

However, on the two occasions when that did not occur, it was in fact Liverpool who were in pole position during the festive period in 2008/9 and 2013/4.

In a season where the club have already broken so many long standing records, what better opportunity to erase those bitter memories from the past.

We can only hope and dream.