Jurgen Klopp has completely dismissed any discussion regarding Liverpool prioritising one competition over the other this season.

Earlier this week, there had been a report saying that the owners had told Klopp to focus on claiming the Premier League title along with retaining the Champions League trophy.

Speaking ahead of the Super Cup against Chelsea on Wednesday evening, Klopp suggested that he will just take things as they come.

Sky Sports reported Klopp as saying:

"Unfortunately I am not good enough to decide that! I have to take what I can get. 

"That is how it is.

"We didn't decide last year that we would go for the Champions League and ignore the Premier League obviously so we just try to win the next football game.

"That is [Wednesday] night and that is difficult enough. I am not a genius so I have to take what I can get.

"Last year thankfully we won something, celebrated it, so now let's carry on."

Liverpool will attempt to win their fourth Super Cup after successes in 1977 vs Hamburg (over two legs), 2001 vs Bayern Munich and four years later against CSKA Moscow.
 
The German who has urged his squad to "stay greedy" in the hunt for more silverware, touched on the special location for their clash against the Europa League winners from last season.

"I know about the special importance of Istanbul and what a special place it is for every Liverpool supporter. 2005, nobody will forget it.

"We are different people though, team in 2019/20. That's a pretty good one as well."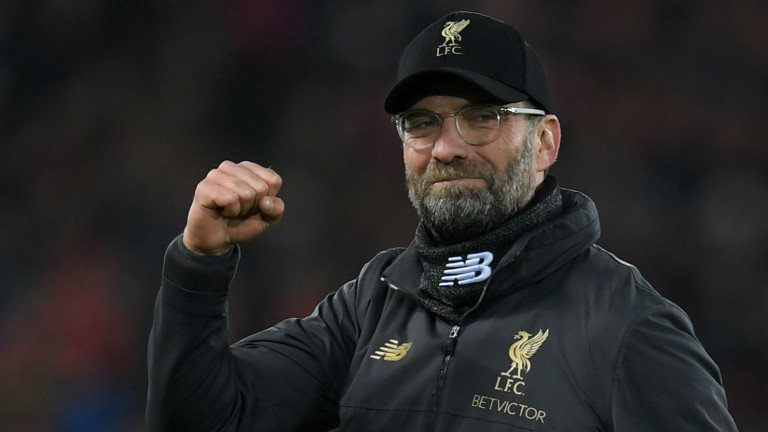 While the Reds cruised to victory in their first Premier League clash of the season, Chelsea crashed to a humbling 4-0 defeat against Man United on Sunday.

However Klopp is certainly not taking anything for granted and is a big fan of the work of new Blues manager Frank Lampard.

"We respect Chelsea a lot. If you saw the game against United and if you only saw the result you would have no idea how the game was. They played a good game.

"They are a really interesting team, with a good plan. Frank did an outstanding job last year [at Derby], changed the football there. 

"Now he is at Chelsea - his club - everything is fresh.

"It is the first title they can win together. They will be 100% ready and we have to make sure we are ready as well be.

The absence through injury of Alisson has been well documented, but another player that will be missing from the squad this evening is Dejan Lovren.

There has been a deal of speculation that the Croatian is set for a move to Roma in a deal in the region of £20 million.

However Klopp said that was not the reason why he had not travelled to Turkey.

"It's because he is ill.

"We will see what happens in general, not just in this window."