Jurgen Klopp has showered praise on his players describing the performance in the 5-0 rout of Watford as a 'fantastic night of brilliant goals and sensational moments of football.'

After the dour 0-0 draw against a injury hit Man United outfit on Sunday, there seemed to be a growing view that the Reds were vulnerable ahead of this midweek clash against a opponent who were enjoying a very solid campaign of their own and sitting in seventh before kick off.

However Klopp has maintained staunch confidence in his players and that things will click in the near future.

After the game he addressed those doubts as well as his great satisfaction over what the Reds produced on Wednesday evening.

Sky Sports reported Klopp as saying:

"We drew against Manchester United and Bayern Munich and I think most teams would wish they had these problems.

" But you have to be really stable, you cannot always be sensational. Tonight we were stable and sensational.

" We have 69 points, we could have had 75 that's possible. 

"But we are playing a really good season. 

"Let's enjoy the ride and see as far as it takes us."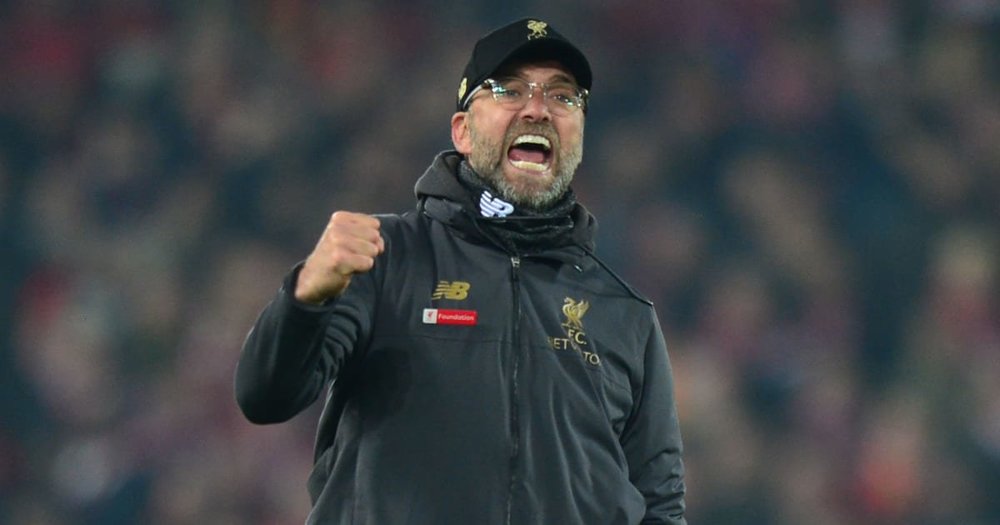 With Roberto Firmino missing due to a ankle injury sustained on the weekend, it was up to the likes of Sadio Mane to cover the loss of the Brazilian.

The Senegal star wasted no time in putting the Reds on the front foot scoring two goals in the opening twenty minutes which set the tone for the rest of the contest.

Divock Origi who replaced Firmino in the front three, scored his second league goal of the season midway through the second half, and Virgil Van Dijk put the exclamation mark on the fine performance with two headed goals in the span of three minutes.

It was clear that Klopp was a proud man afterwards.

"It was a fantastic night. 

"Brilliant goals, outstanding atmosphere, sensational moments of football, good set-pieces, football intelligence, big passion and desire, it was a good performance.

"I loved the game a lot, we want to see that more often.
"The boys have showed things like this all season but tonight it was for different reasons very important."

While Klopp would love every game to go to plan like it did against the Hornets, he is well aware the challenges are going to be much tougher, starting with the Merseyside Derby on Sunday.

" Now we go to Everton. They are not there to give us presents. We will try it again and hopefully it works out."