Jurgen Klopp has hailed the return of the 'Mentality monsters' as Liverpool clinched their third Champions League final berth in the tenure of the German with a 3-2 second leg victory against Villareal and 5-2 on aggregate.
As fans of the club will admit, Liverpool rarely do things the easy way and that was proved once again as Villarreal who were criticised in some quarters for their approach to the first leg at Anfield last week attacked this fixture with relish from the kick-off and deservedly held a 2-0 lead at half time.
It was a very uncharacteristic first half showing by the visitors largely because the lack of composure all over the pitch, something that they pride themselves on.
The underdogs had certainly rattled the six-time winners of this competition and it was up to the Reds to show their true mettle.
And that they did emphatically with Fabinho, Luis Diaz and Sadio Mane all scoring within 12 minutes and in general normal service was resumed with a much better display.
Jurgen Klopp was naturally a delighted manager after the game, while also wanting to pay tribute to their opponents as reported by the Official site.
"It is, for me, the best club competition in the world. I love it, love the sound, everything, love the nights. Respect to Villarreal, this really wonderful stadium, what the people are doing here is incredible, what Unai [Emery] is doing is incredible, how the players put us under pressure, everything is great. So it feels so special because it was so difficult for us, but in the end we deserved it as well and that's really cool.
"It was massive, massive from the boys. Before the game I told the boys that I would like to read the headlines that 'The mentality monsters were in town' just because I wanted us from the first moment not like somebody that defends the result but goes for the three points or for the win. I couldn't see that but the second half was like this… for me it was like this because you could see how impressed we were in the first half and then coming back like we came back in the second half was really special.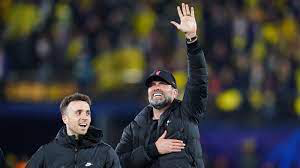 Klopp said that the half time interval came at the perfect time as he and his assistants were able some areas that they could do better, saying that the team was "incredibly rushed and lacked any sort of build-up play," 
When this game is dissected in the days and weeks ahead, the introduction of Luis Diaz at half time will be seen as a major turning point.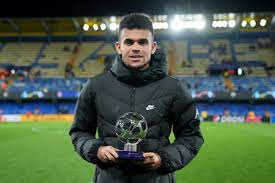 When Klopp was asked about the change, he agreed the impact of the Columbian was vital but he absolutely did not want it to look like a slight on Diogo Jota in any shape or form.
"He had a massive impact. But what I don't like about this is the next story is around that Diogo Jota was our problem: he was not at all our problem, we just had to mix it up. We had 11 problems, if you want, in the first half. We just had to mix it up, you can do that with explaining, what I did obviously, but you need then fresh input as well.
"Sadio all of a sudden was involved in the game, that was nothing to do with the position, it must have been a misunderstanding. For specific situations I wanted Mo and Sadio high and wide, but not in open play situations. So even after working for so long together… it's just because it means so much, that's how it is, it means so much.
"First half all of a sudden we were not ourselves but second half we were ourselves and that's why we won the game. Yes of course, Luis, what a goal and he had a few more situations. I think the first one he takes with a bicycle kick, if he takes that on the chest he can score already. So yeah, top performance."
Klopp is someone who takes every triumph on its merits and does not like to compare or favour one over another.
But for the way that the team was able to adapt after being significantly challenged, this rated highly for him.
"Yes, it's a massive one. An absolutely massive one - being 2-0 down, the game looked like it looked, the whole world thought, 'OK, this is rather 3-0 than a 2-1' but maybe we knew that at half-time. So that's the situation, that's what everybody thinks, but we are still here, so we could give it a try actually. We just had to make sure that everybody could see that we try and that's what we did in the second half."