Jurgen Klopp has spoken about Liverpool's exceptionally quiet transfer dealings to date saying the club is still looking for additions to the squad as we edge ever closer to the new season.
However, he has also stated that if no further players come in, it will mean that there is no-one available to improve what he currently has at his disposal.

Young Dutch defender Sepp van den Berg is the only Liverpool signing to date in the summer window, while Fulham youngster Harvey Elliott is expected to join him in the near future.

But apart from those youthful prospects, there has been precious little activity even in terms of speculation of new additions joining the club.

Some managers are well known to openly show their frustration when they have missed out on targets, or not been given the green light to sign who they want.

However, Klopp is someone who seemingly seems very content with who he has available going into the new campaign.

The Mirror (via the Echo) reported the manager as saying:

"We are still looking, but it will not be the (biggest) transfer window of all time.

" It will just be a transfer window.

"It's about using this team. In the transfer window, you have to build a team that you think you want to go into the season with.
"But I have that team already.

"If we can bring somebody else in that makes it even better, we will see. But if not, this team is already there.
"And again we will have to find solutions at different moments."

While this patient and measured strategy may frustrate some within the fanbase, Klopp said there is a clear method behind it and he is certainly not after what you would deem as a 'quick fix.'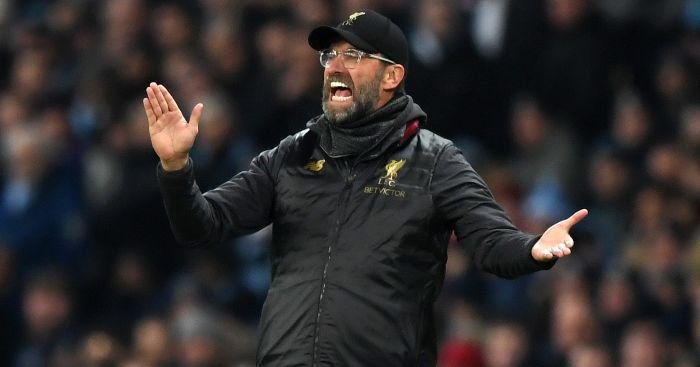 "Transfer strategy has to be long-term.

"Short term covers the problem, but doesn't solve it. 

"If someone gets an injury, and you buy someone to fill the position and three weeks later the injured player is back, then you have double quality in the same position.

"Having too much quality doesn't help with the development of players. 

"It's good for everybody on the outside, because they can say 'well if he can't play, then he can play or he could play'.

"If you're working together all week and then three of the players (of the same quality in the same position) can't play, they won't get any better. 

"It's not just about them staying confident in that kind of situation.

"You have to create a situation where you NEED the player, you need the boys. That's what we try. 

"We have 100% always long-term plans. That's what is really good about this football club."

When Klopp puts it in those terms, he makes an excellent point.

You need to strike a balance between developing your own, and looking at the market for what you may need like he has done with the signings of Virgil Van Dijk, Fabinho, and Alisson in more recent times.

Klopp has continually spoken during the off-season that there have been 'new additions' to the squad in the shape of fit-again squad members Alex Oxlade Chamberlain, Rhian Brewster and Adam Lallana.

And if our Champions League manager is content with how things currently look, then who are we to argue with that?