Jurgen Klopp has praised his players for their performance, but bemoaned their misfortune as Liverpool fell to a 3-0 defeat in the first leg of their Champions League semi final clash against Barcelona at the Camp Nou on Wednesday evening.

Two goals from Leo Messi and another from Luis Suarez proved the difference as the Reds now face a mountain to climb at Anfield on Tuesday evening especially with no away goal to give them a real sense of hope. Based on champions league betting odds Liverpool appear to have very little chance of reaching the final, but stranger things have happened.

Despite the result, Jurgen Klopp was proud of his players for the performance they produced against the Catalan giants.

ESPN reported Klopp as saying:

"Football is like this. It is about scoring goals and they scored three and we scored none but the performance was really good, the boys played a super game to be honest but against a side like Barcelona, a few moments are enough to give them the opportunity." 

"What can I say? I am really happy with the performance but of course not too happy with the result, we have to take that, that's football and we know that.

"How we created the moments was outstanding, how we caused them problems was outstanding, we controlled the game so well.

"We went in at halftime, analysed the half, told the boys what we can do better and what have to do it again.
"I don't know if we can play it much better to be honest."

In these kinds of games it is all about small margins when it comes to taking your chances when presented and stopping the opposition in the best way you can.

And when you have someone like Messi in your team, a bit of class doesn't hurt either.

Klopp said his team had to deal with some misfortune, along with some Messi magic and gamesmanship from the savvy veterans.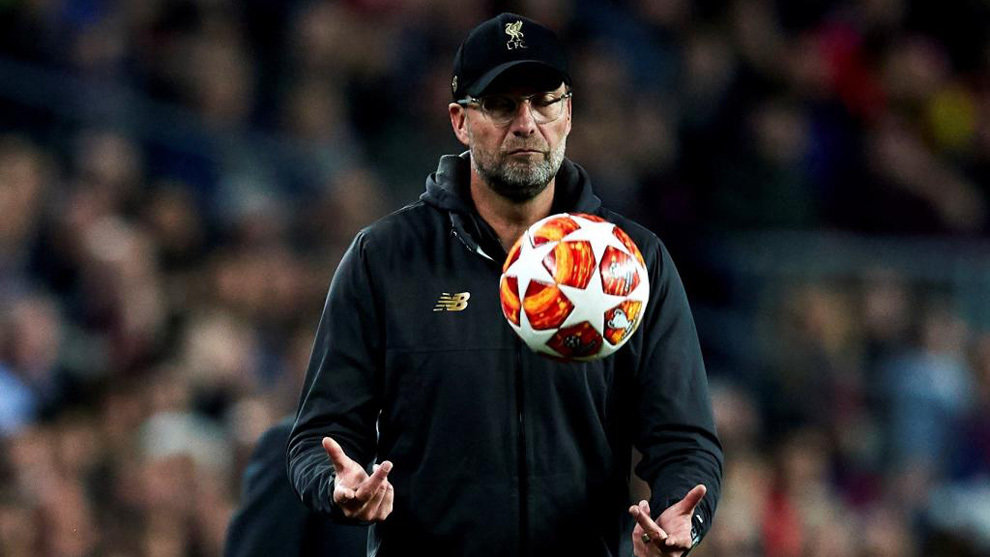 "You have that one moment, the ball hits the crossbar ... and then Messi is there for an easy goal. Then a wonder strike again, that is how it is. That ball was obviously unsaveable.

"Barcelona showed they had more experience. We saw that in the moments when they stopped our rhythm, going down, but that's part of the game."
When asked if Liverpool could produce a comeback for the ages, Klopp was reluctant to promise anything but knew the fans as well as his players would be up for the challenge.

"3-0 is not the easiest result but we have another game(second leg) and our people will be there."