Jurgen Klopp has poured cold water on any suggestions that Philippe Coutinho may be returning to play for the club.

There has been a deal of speculation in the January transfer window that the Brazilian is growing increasingly frustrated over his lack of regular game time at Barcelona and possibly looking for a return to the Premier League.

Naturally, Liverpool was linked along with Man United, but Klopp says that any reunion is certainly not something he has given any thought to.

The Liverpool Echo reported Klopp as saying:

" That is something I don't want to talk about. I would not say it is a potential transfer or a likely one.

" Nothing to say and whatever I would say would open more stories and there is no story.

" Phil is at Barcelona and as I know he fits really well and everything is fine."

The 26 year-old has started in all of Barcelona's Champions League games this season, but in the league it has been a different story where he has only started in 10 games and a substitute in seven others.
Coutinho's average minutes played in La Liga this season is 65, compared to 77 in the Champions League and domestic cup competitions combined.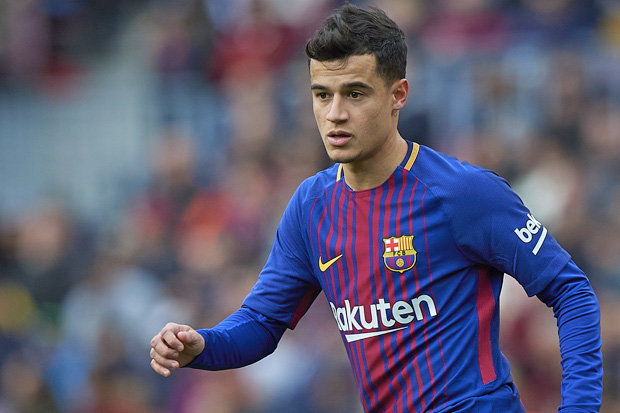 Coutinho has four league goals during this campaign, but his last one came at the end of October when he opened the scoring in a 5-1 rout against fierce rivals Real Madrid. 

The attacking midfielder certainly had his heart set on moving to the Catalan giants and while it would be unfair to call it a complete failure at this point, he must be wondering whether if it was the best move in terms of his own career.

A penny for his thoughts also regarding the progression of Liverpool since his departure.

The uproar that surrounded selling arguably Liverpool's most precious of diamonds in the middle of a season seems like a distant memory, yet it was just over a year ago.

Having a manager with unshakable belief in his own methods and full faith in his squad is essential in those difficult times.

It's what the club lacked during the Luis Suarez transfer saga, and the proof was in the pudding.

In the Klopp tenure,  the Coutinho departure is another example that a strong team ethic will always triumph over a individual.

The German is someone who places loyalty at the forefront of his values.

He will back in his players no matter what anyone says, but it you don't want to be a part of in any way, the trust is lost.

Reading between the lines in this case, don't bet on Philippe returning to play for the club anytime soon.