Jurgen Klopp has reacted with unbridled joy as Mo Salah signed on the dotted line to commit his future to the Reds.
This Liverpool team has been unrelenting in its quest for honours in the modern era and it is undeniable that the Egyptian has played a major role in that.
Since arriving at the club in the summer of 2017, Salah has been nothing short of superb in every competition he has played in and has racked up a number of team and individual awards. Extending his time at Anfield will give the Reds a massive boost and means that they will need to roll the dice on trying to find a suitable replacement. Speaking of rolling the dice, if online casinos are your thing then you should check out THABET.
In all, the 30 year-old has scored 156 goals in 254 appearances and is coming off a season where he was named the PFA and FWA Footballer of the year after scoring 31 goals including 23 in the league. 
Salah has averaged a tick under 24 goals a season in the league across his five seasons at Liverpool with the only time he failed to crack 20 goals coming in the title winning season of 2019/20 where he scored 19.
The only dark cloud on the horizon relating to Salah regarded his contract situation with many fans resigning themselves to the fact that he would be following another club icon in Sadio Mane out the Exit door at the conclusion of the 2022/23 season.
With the club seemingly having done their incoming transfer business, it seemed like everyone involved were finally enjoying a well-earned summer break.
But little did we know what was just around the corner and on Friday afternoon came the news that everyone associated with the club was waiting for.
Speaking to the Official site, the manager expressed his delight like only he can.
"Really pleased – really, really pleased. It's the best decision for us and best decision for him. He belongs with us I think. This is his club now.
"This is a special treat for our supporters to enjoy their weekend even more. I'm sure there will be some celebrations for this news tonight.
He is adored by his teammates. As coaches we know we work with someone special. And the supporters have crowned him a king. So, very cool.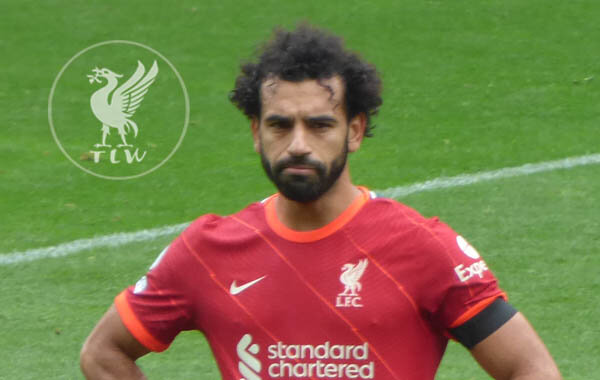 Having been around the game for a long time, Klopp knows that contract negotiations do not happen overnight, and therefore said he was comfortable with how things were  panning out.
"Of course it has taken a little time but that's absolutely OK and the best things are always worth waiting for anyway. Mo is one of the best players in the world; it's only normal there are things to sort when you are at his level. So big credit to Julian Ward and Mike Gordon for guiding us to this destination."
Salah may have just entered the 30s, but he treats his body like a temple and is arguably in the best physical shape he has ever been in.
Despite his incredible standards, Klopp believes the best is yet to come.
"I have no doubt Mo's best years are still to come. And that's saying something, because the first five seasons here have been the stuff of legend.
"Fitness-wise, he's a machine – in the most incredible shape. He works hard on it and he gets his rewards. His ability and his skill level gets higher each season, and his decision-making has gone to another level."