Liverpool have finally received a due reward for their outstanding 2018/9 season after winning their sixth European Cup after defeating Tottenham 2-0 in Madrid on Saturday evening.

A penalty by Mo Salah in just the second minute and a Divock Origi strike three minutes from time were the difference in a game which never reached any great heights as a spectacle but that wouldn't bother anyone associated with the club one bit.

Speaking after the game, Klopp was truly bursting with pride.

BBC reported the manager as saying:

"Did you ever see a team like this, fighting with no fuel in the tank? I am so happy for the boys, all these people and my family. 

"They suffer for me, they deserve it more than anybody," he said.

"It was an intense season with the most beautiful finish I ever could have imagined."

Klopp paid tribute to his family who been on the rollercoaster of emotions with him throughout his managerial career.

"I feel mostly relief, relief for my family. The last six times we flew on holiday with only a silver medal it didn't feel too cool.

"Tonight was a big challenge for both teams to deal with the three weeks with no game. 

"The final is about the result and tonight the boys showed the resilience we needed. 

"I don't want to explain why we won it, I only want to enjoy that we won it."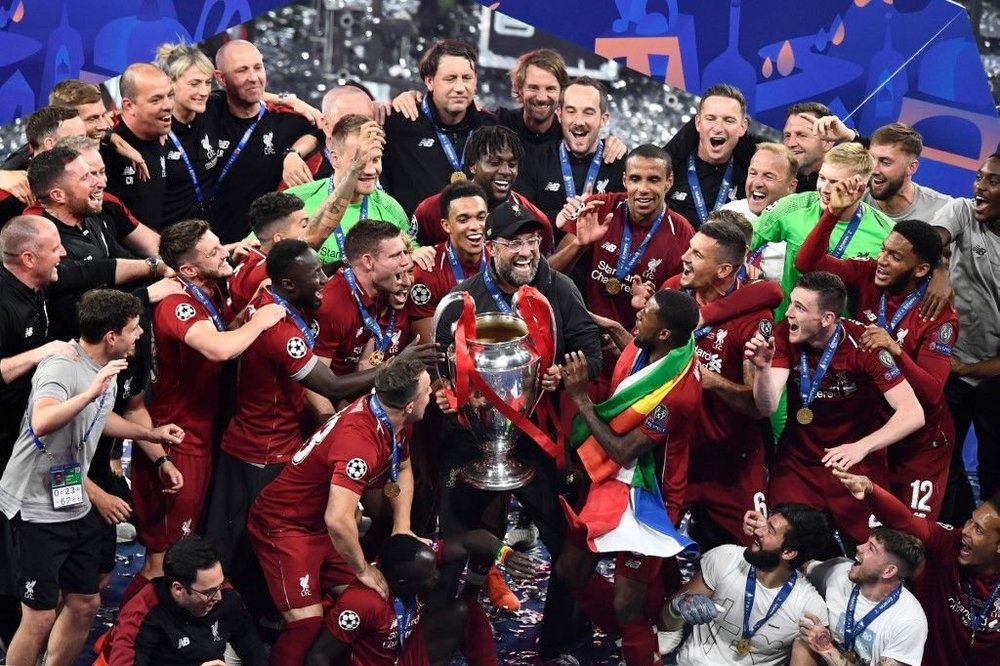 Klopp said he was able to keep his emotions in check, but the welcoming home parade may well be another story.

"Tonight is really emotional, but I'm much calmer than I thought.

"It wasn't important for me to touch the cup. 

"I loved seeing the boys having it and seeing some faces in the crowd. Going to Liverpool tomorrow with something to celebrate is big and I'm really looking forward to that."