The discussion over the greatest Liverpool manager is always a fascinating one with a range of opinions depending on the era that you grew up in. 
The work by the managers that made this club one of the greatest in club Football such as Bill Shankly, Bob Paisley and Kenny Dalglish are etched in history forever more.
Modern day Liverpool fans will unquestionably say that they have never had it so good than at this point of time and the one man who has been the architect of everything that is great with the club is Jurgen Klopp.
On the weekend, the FA Cup became the latest honour that the German has won with the club making it six in all and moving him alongside the late Gerard Houllier on the Liverpool managerial honour board.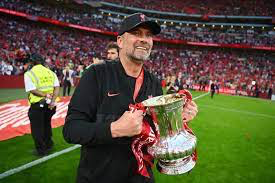 In doing so, he became just the second manager after Alex Ferguson to win the full set of honours in England (League/Champions League/FA and League Cup) as well as being the first German manager to win the FA Cup.
In terms of pure numbers, Paisley sits head and shoulders in top position with 20, Shankly (11) and Dalglish (9).
All three of those iconic figures won multiple league titles and in doing so got the opportunity to play in the Charity/Community Shield where they combined to win it on 13 occasions.
It is debatable to say where the competition rates in the modern era, especially with the Football calendar compressed like never before and some clubs largely seeing the fixture as a glorified friendly.
But still it counts as silverware and for only the second time in his tenure, Klopp will get to add to his Liverpool honours when he takes on Man City in early August.
The only other time was when Arsenal defeated the Reds at a fan-free Wembley 5-4 on penalties (1-1 in normal time) in 2020.
Klopp is someone who has immersed himself in club history and culture and when asked where his side should be placed, as usual was ever the diplomat as the Mirror reported.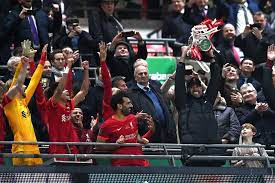 "If you think 20 years ahead and look back, it's really special. Jordan Henderson will probably be a pundit or something. But he will be the first - hopefully not the last - to win all four trophies, or however many it is.
"We don't finish, I can't say where this team ranks and I know a few players of these teams but I cannot say how they played but I'm pretty sure they were the best at the time.
"But meanwhile, we know so much more about training, so much more about sports science and all these kind of things and that's why these boys are so much fitter than the previous teams. It's nothing to do with football talent or whatever.
"If the players like Rushie or Kenny had been able to train like today, that would have been crazy. We don't stop here, we just take the time to enjoy it (even) for a few minutes."
Jurgen has the opportunity to add one and possibly two more honours to his name before this season is out, but the fact that this topic is openly discussed is just a measure of the man and this squad in general.
And they are not finished yet.