The unbeaten start to Liverpool's league campaign is over courtesy of a 2-1 defeat at the hands of Manchester City at Etihad Stadium on Thursday evening.

After leading 1-0 at the break through a Sergio Aguero strike, City were pegged back midway through the second half when Roberto Firmino was on the end of a fine piece of work from Andy Robertson.

Leroy Sane then made the most of some rare space in front of him to score the winner 18 minutes from time.

The game was also a tale of fortune, with luck seemingly on the side of the home team with the Sane strike hitting the inside of the post and going in, and escaping unscathed from a number of scrambles in Liverpool's penalty box.

Speaking to Sky Sports after the match, Jurgen Klopp spoke about a few of those key moments.

"There was big pressure on the game, it was a very intense game.

"We were very unlucky in our finishing moments, a bit unluckier than City.

"If you compare the goals when [Leroy] Sane scores and the situation we had when [Sadio] Mane hit the post. We are talking about an inch or so. That was the main difference.

"Of course, they had periods where they dominated the game but we came back in the game and had big chances. You have to score in those moments.

"I think everybody can see why we have the points we have. It wasn't our best game and it wasn't City's best game because we made life difficult for each other. We were in the game.

The German was also not happy with a big moment that did not go Liverpool's way.

The decision by referee Anthony Taylor to not send City captain Vincent Kompany off after a high challenge on Mo Salah.

"I really like Vincent Kompany but how on Earth is that not a red card?" 

"He is [the] last man and he goes in. If he hits Mo more, he is out for the season. It is not easy for the ref and he may not see it how I see it.

"Everybody knows that I like him [Kompany], he is such a fantastic player, outstanding. I loved him when he was at Hamburg.

"But situations like this happen. A player makes a decision, goes on the ground, makes a sliding tackle and wants to defend the situation."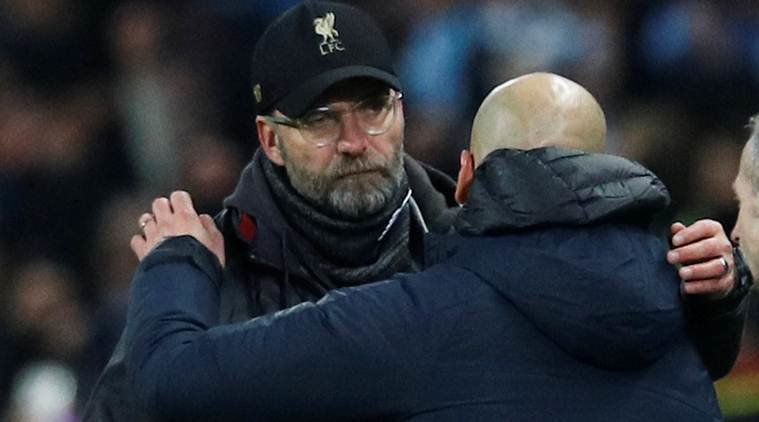 Klopp and the rest of the squad have been adamant they are focusing on the next game and have dismissed all talk of the title.

Now after tasting defeat the first time in the league this season, attention has switched to what this loss means in the context of things and if Liverpool can indeed stay the course until May.

Klopp expects a immediate response from his team.

"What kind of reaction do we want to see? We strike back.
"We lost at Manchester City but we have to show constantly that we are on top of our game.

"Now in four days it's FA Cup and a few days later it's Brighton so we will be ready for that, 100 per cent.

"For tonight, the boys tried everything, and we got nothing for it. 

"That's sometimes how it is in life but if you do everything all the time you will get a lot for it. We need to keep going and everything will be fine for us."

It has been shown over time that you learn more from defeat than from victory and on a plus note, you can best rest assured there will be no complacency creep into the ranks between now until May.
We have a terrific opportunity to bounce back and show our title winning credentials once again.