Jurgen Klopp has given a staunch defence of Roberto Firmino ahead of today's big clash against Everton at Goodison Park.

The Brazilian centre-forward has played a pivotal role in Klopp's revolution of this Liverpool side with his tireless workrate and his ability to do all the little things which might not make the highlights on Match of the Day, but are pivotal in helping his teammates to score.

The issue of his own goal output has bubbled away in the background, but not been a major issue due to the outstanding  form of the team in general. But a rare and heavy defeat to Aston Villa two weeks ago brought the topic to the forefront.
In four games this season, Firmino is yet to hit the back of the net, has only has six shots on total with three on target.

Taking in this calendar year, Bobby has scored just three goals in the league and one in European competition.

Despite this, his starting spot is not in jeopardy due to the connection he has with Mo Salah and Sadio Mane as well as the substantial drop off to his back-up which is the inconsistent Divock Origi.
Firmino is almost certain to start this weekend's Merseyside Derby at Goodison Park. That's a game that promises to be the most difficult to call in years, with the Blues going into it in fine form with a 100% record, and the Reds coming off the back of that shocking defeat at Villa Park.
It's probably not the ideal game to take advantage of the latest betfred promotion but if you do fancy a flutter then that's the place to go.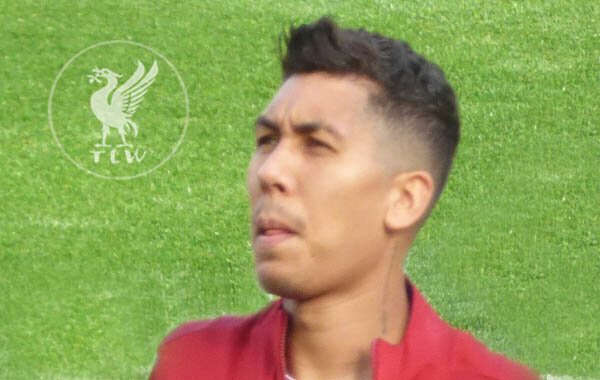 In his trademark style, Klopp was adamant that Firmino kept his faith when he spoke in the pre-match press conference as the Mirror reported:

"I don't know when it becomes a problem for me…but it is not even close to becoming a problem.

"These are the things where I have to be different to the outside world. I can't judge moments, periods, like you judge them - for me what is important is how influential the player is, how he works for the team.

"We lost the last Premier League game – before that we had won them all. Bobby hadn't scored in them but he had been incredibly influential. That is what is important.

"It was always clear when a player like Bobby, if he is not scoring and people start focusing on that then you realise that even he loses the ball from time to time. Then you add it on – he doesn't score and loses balls and all these kinds of things. All of a sudden, you speak about: "Is that Bobby Firmino?

"He scored twice for Brazil, he is in a top shape, to be honest, and will play as long as he can. It's normal that you discuss it. We discuss performances – individual and team performances – but not in the same way as you, obviously. Yes, we want him to score, we want him to come into the position where he can score.

Firmino will be looking to break his duck against the Toffees this lunchtime having not scored against them in 10 appearances.

It is the most games he has played against any opponent for the Reds without a goal.

So with that said, there is no better time than today for him to rectify that statistic and open his season tally.