Jurgen Klopp says he is not ready to turn his focus to international management as he has more than enough to deal with at club level.
Klopp has been regularly linked to the Germany national team job over the past few years, much to do with the outstanding success he has had with Liverpool as well as the high level of respect he has back home.
Last year Klopp's agent Marc Kosicke alerted people to the interest when he said:
"Jurgen himself once said that in the event that Joachim Low someday no longer wants to be the national coach – and it would be possible for him do that – this is an option for him."
German legend Lothar Matthaus then brought the issue to the forefront this week saying:
"When you talk about possible candidates (to replace Joachim Low), there is only one person that everyone would want in the future, and that is Jurgen Klopp.
"He is extremely successful, personable and equally popular with fans and the media.
But Matthaus added that Klopp is "far from finished at Liverpool and the national job can wait for a few more years."
Klopp confirmed that intention in a report (via the Mirror):
"Maybe in the future but now, no, because now I have no time. I also have a job - a pretty intense job by the way.
"I am not sure if anybody has asked after me but if they don't know I have a job here at Liverpool- even though the weather is bad again!
"I like it and I am responsible for a lot of things here so I will not go and search for another challenge."
Another top manager who is not looking for a new challenge is Pep Guardiola who this week signed a two year extension at Man City.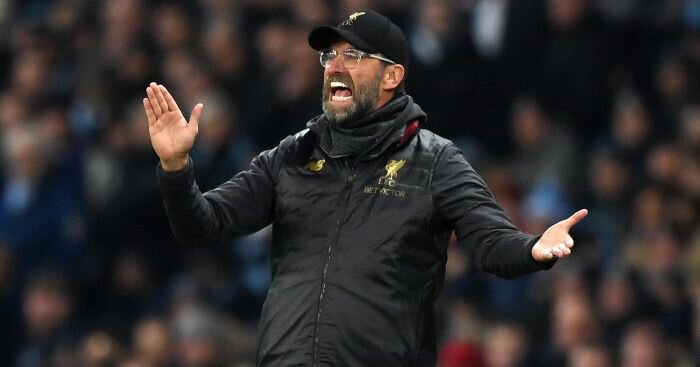 Klopp said that he is happy to see his old sparring partner staying at the Etihad but is wary of some other rivals on the horizon.
"I am happy about Pep signing a new contract.but I'm afraid it won't be just Guardiola against Klopp over the next few years.
"It also looks like Frank Lampard and Chelsea are building a proper team there. Man United will not stay without trying and the same with Arsenal, who have a good way as well.
"Tottenham look really dangerous this year. Leicester are really good – and 100 percent Wolves will not sleep.
"I have probably forgotten that there are others as well and I don't mean any disrespect.
Klopp said that having a number of teams battling it out for honours is a positive thing as it raises the overall standard of the game.
"I watch a lot of football. Not just us, but other teams, and I see the steps they make.That's good for all of us – and I am happy that Pep stays with me for longer."