Jürgen Klopp says that Roberto Firmino is an unique talent who brings a direct aspect to the number nine role.

The Brazilian is known for his outstanding work ethic in being able to defend from the front and win back possession for the team.

While he is not as prolific as his front three partners in Mo Salah and Sadio Mane, Firmino has got a great knack of scoring important goals such as the winners against Wolves, Flamengo and Crystal Palace in the last few months.

The 28 year-old may not have scored at Anfield this season but his contributions stretch far and wide.

In all, Firmino has 12 assists (eight in the Premier League and four in the CL) and on Saturday against Southampton he produced a hat-trick creating the goals for Mo Salah, Alex Oxlade-Chamberlain and Jordan Henderson.

Klopp is certainly someone who sees how important Firmino is to the success of his side and referenced a iconic manager in his praise for the striker.

The Echo reported Klopp as saying:

"Arsene Wenger said he is unique.

"He is. He is just exceptional, a very football smart person, obviously.

"In the first half, in between a really tight formation of Southampton, the way he drops and keeps the ball, how he makes things happen is very special, absolutely.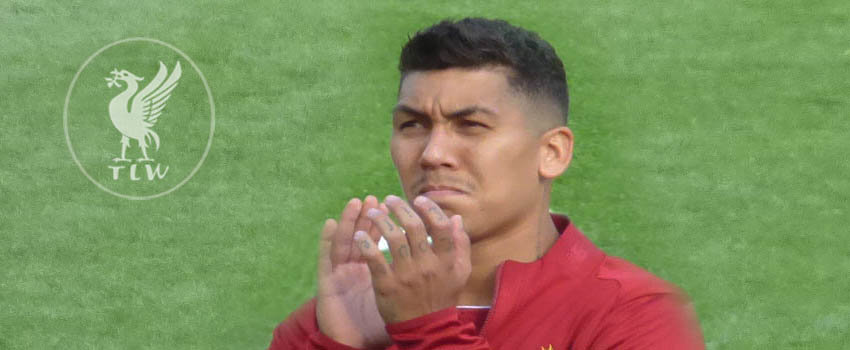 "Then even a player like Bobby needs an address where he can send the ball, because he can not take the ball and turn and run alone.

"How he uses the skills of his mates is special. I do not know a player like him, that is true."

"A selfless number nine? Yes but surprisingly he had to catch up assist-wise with the other boys. 

" Until Saturday I think he was behind the other boys and now he has more.

"The good thing is he never stops being greedy to score himself in the right moment, or to pass to the guy in a better position."

While Firmino has won praise for his selflessness, in contrast Mo Salah is viewed in some circles as being a "greedy" footballer.

However, Klopp was having none of that.

"People were talking about Mo Salah.

"Mo was never selfish, or more selfish than he should be.

"A striker in the right position. we have seen goals from Mo where he scores in between four players and finds the roof of the goal. 

"Then when you do not score people say you should have passed here or there but life is not that easy. 

"On Saturday he was very unselfish and he got the balls (passes) back, so he could score."