A passionate Jürgen Klopp has called for a meeting of all the major Footballing stakeholders to find a solution that can reduce fixture congestion.

Liverpool face the farcical situation of being scheduled to play in two different competitions in two different continents on the same day in the middle of December.

The German has been a vocal critic of international competitions like the Nations League in the past, but this latest scenario which directly affects his team seems to be the final straw.

The Mirror reported Klopp as saying:

"The situation is clear: there was not one day where FIFA, UEFA, the Premier League, the Football League has to sit at a table and think about the players and not about their wallet.

"Pretty much all managers, especially managers with a lot of international players, think the same. 

"They get players back on a Wednesday or Thursday from Shanghai or Miami and on Saturday we have to play.

"The game has grown and I get that it's a business, we are part of that and we get the benefit of the business 100%. But it grew so much because of the quality of the players.

"Our part of it is to help players fulfil their potential. That only really works with training but in modern football a manager has no time for training any more."

"We wonder why the best players in the world cannot perform as good as they can for as long as they want.

"People say [we should] have a bigger squad. 

"In the moment, it's a imbalance between squad numbers and the amount of breaks they need.

" Two weeks off a year [not enough]."

Klopp had powerful backing on the issue from Man City manager Pep Guardiola.

" I completely agree. 

"How we pay bigger squads for the clubs? Less fixtures, less competitions, more recovery.

"We play 27 times in the winter time.
 
"I prioritise [in the Carabao Cup]. I don't play Gundogan, Kevin, Silva. 

"Jurgen has done the same, Chelsea, Arsenal. 

"The players who don't play more regularly play more often. It's too much.

"Always we talk about it in UEFA meetings but nothing. 

"I am completely with Jurgen when he makes statements that it's too much."

There is also the expended World Club Championships taking place in June and July of 2021 which includes the Champions League winners of the last four years along with teams from the other five continental confederations.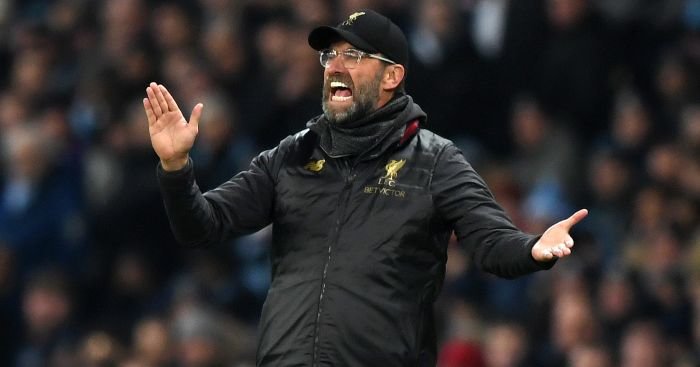 Klopp has called for a meeting with top managers and leading authorities to sort out the issue once and for all.

"There should be a meeting with five to ten top managers in the world, Fifa, Uefa, and the CEOs of the big leagues. 

They discuss it and everyone gets the same vote. No, managers get a double vote!" he said.

"The biggest benefit what this game could get is to give these really good coaches out there more time. 

"This game could be improved unbelievably again to the next level if we had a period in the year when we could really train together.

"Yes, I love what I do, but we have come to a point where it gets too much. And it gets too much because nobody speaks to the people who have to do the actual work."