It has been one of the main unanswered questions for the Liverpool faithful as we have progressed into 2019.
What are the reasons why Naby Keita and Xherdan Shaqiri have been receiving inconsistent game time of late?

While it has been speculated that Jurgen Klopp may have lost a level of faith in the duo, there is enough proof to say that the German is not that kind of manager.

If anything, he is a shining example that patience can win out in the end, and certainly he is not going to toss you out on the scrap heap in a matter of months.

Klopp addressed the issue yesterday at his weekly press conference with the Liverpool Echo reporting the manager as saying:

"It is about our situation in training and what's needed individually for the next opponent. That is all that we think about.

"We don't stick to one formation or the other, but the boys need to offer. 

"Sometimes it is more possible and sometimes it is not possible for different reasons.

" Sometimes we don't have the sessions. 

"Then it's more difficult to offer something. It's all part of the decision making.

In terms of Keita clocking minutes on the pitch, it appears to be all or nothing.

The Guinea international made starts against Leicester, West Ham, Crystal Palace and Bournemouth along with Bayern Munich in the Champions League, yet only clocked up ten minutes total in the other league fixtures against Brighton, Watford and Everton.

The 24 year-old has been widely criticised for his lack of general impact, especially as he was touted as the sort of box to box midfielder the club has lacked in recent seasons.

Klopp has regularly backed Keita and maintained he will live up to his £52 million price tag.
The German explained his current situation.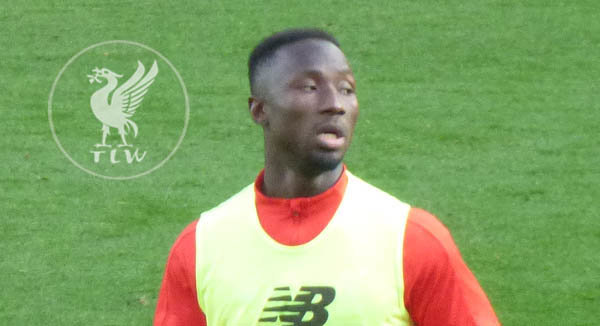 "It's just that we have to think about a lot of things before a game.

"We played quite a few teams with really good set-pieces, stuff like that. We needed to make sure that we had the right line up and set up for that.

"Naby is actually in a good moment and has trained well. It's only been the last three games he didn't play too much.

"The team is in a good moment and we feel in a good moment so it's difficult if things are working out well in midfield.

"If we play the system we usually play most of the time then there are only three positions (in midfield). Somebody has to be out but it's all good. 

"They are all fit and we can use them all."

Shaqiri's plight has been even more puzzling to those looking on from the sidelines.

In fine form at the tail end of 2018, the Swiss star has only made two league starts in 2019 and only seen 39 minutes of game time in the past month.

Again, Klopp explained his reasoning in regards to the former Bayern Munich and Inter Milan star.

"It's similar with Shaq.

"He had a little injury and was out (for Bournemouth at home). There was something with his back and he needed a little time.

"I remember the moment when he got the injury - he won a heading challenge near the sideline. His body wasn't used to that! It affected him.

"With the line up we had and system wise, it wasn't difficult but we have to change a little bit if Shaq is playing. For the last few games we didn't do that. He's fully fit now."

Alluding to the overall improving health of his squad,  Klopp says there is no reason why they cannot finish the season very strongly.

"Yeah, 100%, that's my feeling at the moment.

"Everything is prepared for that. It looks as positive as I don't know since when. People are coming back. 

"We had to go through situations with two centre-backs, one centre-back plus Fabinho. We came through all these situations. Midfield there were exactly three players left.

"To cope and deal with all of the situations during the season that is the art, that is what it is about and then if you do that then you are in a situation that pretty much all the other teams want to be."