Harry Kewell believes that Sadio Mane has been the best player in the Premier League this season.

Always seen as a talented footballer, the Senegal star took his game to a new level last season as the Reds went agonising close to ending their league title drought.

Mane along with Mo Salah and Arsenal's Pierre-Emerick Aubameyang were joint winners of the Premier League Golden Boot with 22 goals.

But In many ways, Mané has developed his game even further during this campaign, still grabbing his share of goals (14 in the league so far) but also contributing seven assists which is a clear sign of a team-first mentality.

The former Liverpool winger has observed the progression of Mané closely over the years, and feels that the 28 year-old is finally getting his just recognition.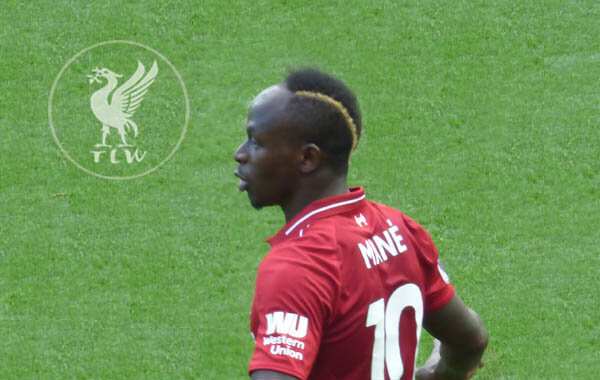 Metro via (Stadium Astra) reported Kewell as saying:

"He's had to work very hard to get to where he's got to.

"I always knew he was a special player but when you talk about players progressing and you look at the likes of Lionel Messi and Cristiano Ronaldo, they've always progressed. 

"When you look at other great players that have played, they progress and then they drop whereas Mane just seems to keep on plugging away. 

"This season he's been phenomenal.
'Mohamed Salah has been their talisman for a couple of years and Mane has kind of lived in his shadow but he's had that respect and I just think this year he's taken that throne which is fantastic because that's made a little bit of competition for Salah to go past him again. 

"And if they can get that kind of connection it's just going to be unbelievable.

While Kewell says that Mane and Salah get the headlines, he also said Roberto Firmino plays a vital role in getting the best out of them.

"They both have a wonderful player that players alongside them in [Roberto] Firmino. 

"He gets the best out of both of them, supports them and allows me to turn around and say that Mane is the best player in the Premier League at the moment".

The former Australian international also paid tribute to the leadership and general improvement in the game of Jordan Henderson.

But while the consensus view is that he will take out the Player of the season honour, in an all-around footballing sense, he gives the nod to Mane.

Is Henderson in contention?

"As a leader, yes, there's no question about it.

"Let's go back to last year when he wasn't playing and I remember watching the game where they played at Southampton and they were losing 1-0 and he came on and turned the game just with his hard work and good work ethic. '

"And from then he's just blown away and gone to another level himself. 

"But in terms of Player of the season, for me it is Mane."