Naby Keita has declared he is fully fit and would love to be able to fill the void left by Fabinho in the Liverpool starting lineup.

The Guinea international who came to the Premier League with big wraps from his time at RB Leipzig, has had a frustrating time of things in his Reds career to date.

It seems for every couple of encouraging performances the 24 year old has produced, he then has spent the next month on the sidelines with a injury.

And then when he returns to the park, it takes him a good while to get his game up to speed meaning all positive momentum has been lost.

Keita who was a unused substitute in Liverpool's 2-1 victory against Brighton on Saturday is well aware of those inconsistencies and after playing a grand total of 14 minutes in the Premier League this season, is very keen to make up for lost time.

The Echo reported Keita as saying:

" I would love to be involved.

"My injury put me back a bit but now I feel as though I am back. 

"I've been quite pleased with my form but I'd like to do better.

"I feel that, if I get to play in a lot of matches, I can really try to help the team. 

"I try to play every training sessions as if it were a match and I always try to raise my game.

Keita also spoke about the heartbreak he felt when he missed the Champions League triumph against Tottenham after suffering a hip injury in the semi final first leg against Barcelona.

"It was quite hard for me. 

"All players dream of playing in a big final like that and it would have been great for me.

Despite missing a fair bit of football over the past season and a bit, Keita is something of a lucky charm for Liverpool.

In the 27 Premier League appearances he has made for the club, he is yet to be on the losing side.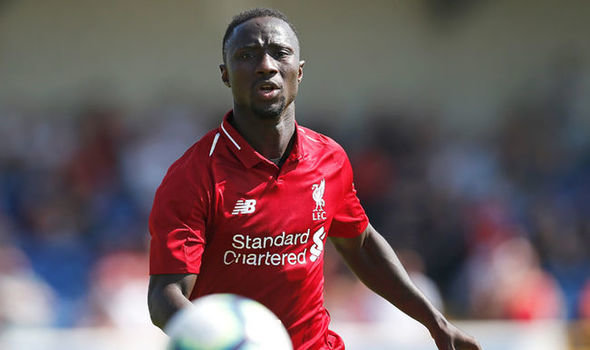 " Well, a record like that can only serve to motivate me more.

"We're all here to work for exactly those sort of records and then to surpass them. Hopefully by winning every match those records will come naturally.

But the main focus on Keita's mind is helping the club go one step further to claim the league title.

"We don't want to repeat the error - if you can call it an error after getting 97 points of falling into second place at the last hurdle at the end of the season.

"We want to push for new records right until the end of the season. 

"We want to beat our record and It's in the club's thinking to do so."