Roy Hodgson has lavished praise on the Liverpool owner that sacked in 2011 and believes that Jürgen Klopp is the perfect manager to be in charge of Liverpool.

Any Reds fan will tell you that they have tried to blot out Hodgson reign out of the memory bank.

The names of Paul Konchesky, Christian Poulsen, Milan Jovanovic, and Joe Cole send shivers down the spine, and it is clear when you sign players who are either not up to the level required or best is behind them, then the poor results will follow.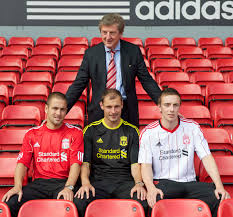 As well as signings and results, it was clear that Hodgson did not 'get' Liverpool, misreading the room on many occasions leading to increasing levels of angst in the fanbase.

The writing was clearly on the wall and the tortuous tenure of the veteran manager was ended after just 31 games and was one of the first key decisions made by John Henry and his chief partner Tom Werner.

 No doubt it was a humiliating experience for Hodgson and in his own mind would have carried a level of resentment over the whole affair.

But in the clear light of day, Hodgson acknowledges that having not made the decision to appoint him, FSG had a right to go in another direction.
The Echo reported Hodgson as saying:

"At that time no-one was 100% certain on which direction the club would take because of the owner, John Henry, who came in, was obviously looking at the situation and making decisions.

"I think he's made some very good decisions and been very good for the club.
"He has certainly done with the club what the people of Liverpool want, and I just have to accept my time there was never going to work out, probably because I didn't get enough good results at the beginning to make John Henry and his partners 100% convinced that the people who chose me – because I wasn't chosen by them – had made the right choice."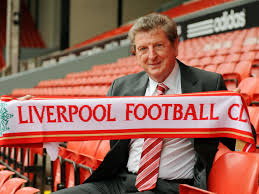 The 72 year-old who has been a steadying influence at Crystal Palace after a difficult time as manager of the national team was just as glowing about Klopp.

And tellingly he says that the German knows what makes Liverpool so special.

"There's no doubt he's (Klopp) has done a fantastic job. 

"I think his personality, energy and enthusiasm have been massive ingredients at Liverpool. I think the way he has worked so hard to embrace the culture, and make himself aware of not only what Liverpool Football Club is, but what it is to the city of Liverpool, and how the city of Liverpool functions.

"He's done a fantastic job in that respect. 

"And of course he brought all of the skills he had at Borussia Dortmund and all the things that made him into a top-class coach, and they were the reason why Liverpool went to him in the first place and asked him to be their manager."

When Liverpool finally raise the Premier League trophy, Hodgson says all parties should rightly be praised for their role that they have undertaken.

"When Liverpool lift the title this year I think that's going to be a remarkable accolade for him and all the players. 

"But it will also be an accolade for the owners, Henry and (Tom) Werner,  who've backed him so well, and enabled him to establish his style of play and bring in the type of players he thought would be important to establish that style of play.

"I'm sure he'd acknowledge the backing he's needed and deserved, and it's come up trumps because he's produced the title, which has been 30 years in the waiting."