Marko Grujic has a goal to return to Liverpool and make a lasting impact. However he admits to the fact that he needs another season on loan to produce a consistent body of work that will give Jurgen Klopp plenty of food for thought.

The 23 year-old Serbian international has made just over a handful of appearances for the Reds since becoming Jurgen Klopp's first signing in January 2016 for £5million.

At the time he was courted by some of Europe's elite, however the Reds won the battle for the Defensive Midfielder.
Since then it has been a mixture of various loan moves and frustrating spells on the sidelines due to injury.

After spending time with Neil Warnock's Cardiff, Grujic had a complete culture shift moving to the Bundesliga for the 2018/9 season where he played with Hertha Berlin.

There he won glowing accolades from media, teammates and the general fanbase for his overall play.
Hertha Berlin manager Pal Dardai went so far to say that Grujic is the best midfielder he has seen in his 22 year stint as a player/manager at Hertha.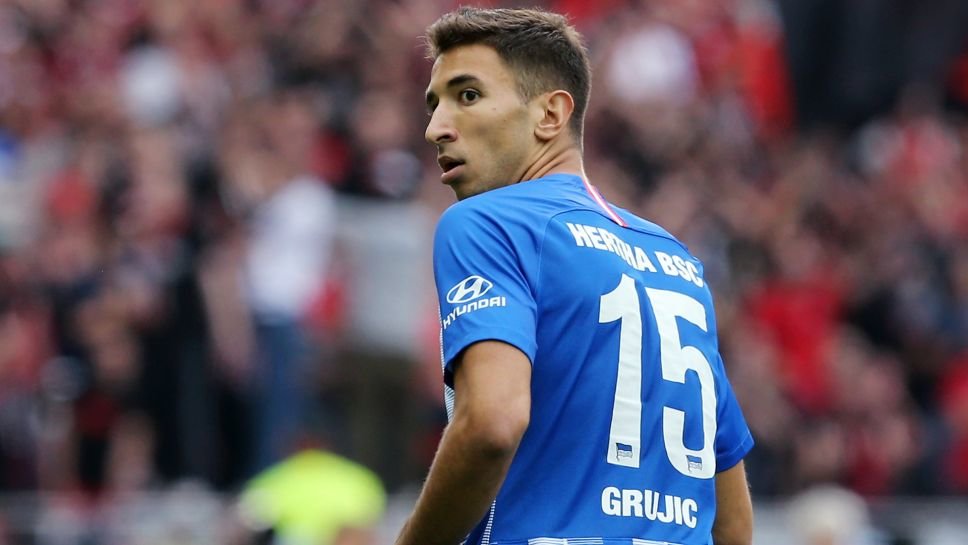 While Jack Woods, a member of the Hertha Berlin supporters club told TLW last season:

"What separates Grujic? I'd say his strength. He's a decent attacking option and can score goals of which he has started the move off. 

"But also defensively, he's extremely strong physically, yet agile. It's not an aggressive sort of strong, rather an ability to push past other players, without committing a foul. 

"Our record when he is out injured speaks for itself. We average more than a point extra when he is in the lineup.

" When he plays a good game, the team feeds off that and moulds around that good performance. 

However as has been the case throughout the career of the well-built Grujic, he was restricted to just 23 appearances. 

The Mirror (via German publication Bild) reports on some of Grujic's thoughts on his fitness struggles and his future plans.

"My contract at Liverpool runs until 2023. 

"We [he and Klopp] both saw it in a similar way: I only managed to make the most of 50 per cent of my opportunities in Berlin Minor injuries knocked me back.

"It's another reason why I didn't want to leave. 

" I have unfinished business at Hertha. He also found that it is better for my development to stay in the Bundesliga for another year.

"I always realise that I belong to such a big club and it's where I want to be. 

"If I play 34 very good games for Hertha, the chance to be a true Liverpool player next year is great."

It is a refreshing thing to see a player speak so openly and honestly about where they are currently placed in their career.

Grujic knows he has work to do on his overall consistency, but his ambition speaks volumes about where he wants to be in the future.