When you think of Brazilian footballers, world class technical quality is almost a given. 

Wanting to do the less glamorous things like winning possession for his side by relentlessly pressuring opponents and basically covering every blade of grass in the process is less common.
If there is one Liverpool player who emphasises what Jurgen Klopp wants to see from his players it is Roberto Firmino.

Like many young aspiring footballers from the Samba nation, Firmino idolised the true brilliance of Ronaldinho, but he also wanted to forge his own identity in the game.

To his credit,  the 27-year old has managed to combine the key elements of skill and workrate to become a very well-rounded footballer. 

Firmino took a few months to adapt to English Football when he was signed by Brendan Rodgers in the summer from 2015 from Hoffenheim.

However, under the tutelage of Klopp, Firmino flourished scoring each of his 45 league goals for the club under the German.

Firmino is someone who loves to take on board any information that will help improve his game, and under Klopp has learnt plenty about what he can do on a football pitch.

Firmino talked about the transition of his career from a midfielder to a number 9 with Eight by Eight magazine (republished on the Official site).

" I was a midfielder, though for a while I even played as a central defender.

" But whenever I got the ball, I would start to dribble and to nutmeg people and join the attack. 

"So every year I evolved a little bit further forward up the pitch.

" Once I got to the U17s, I became a No.10, which was the position I held up until recently – when I established myself as a centre-forward.

"It was Klopp's idea to fix me as a No.9. But I accepted this role and adapted to it. 

"Now I want to continue in this position until the end of my career."

Klopp was a admirer of Firmino when they were both in the Bundesliga, and made no secret of his thrill with working with him, referring to him as the 'engine' of the side.

It is fair to say that the appreciation is mutual.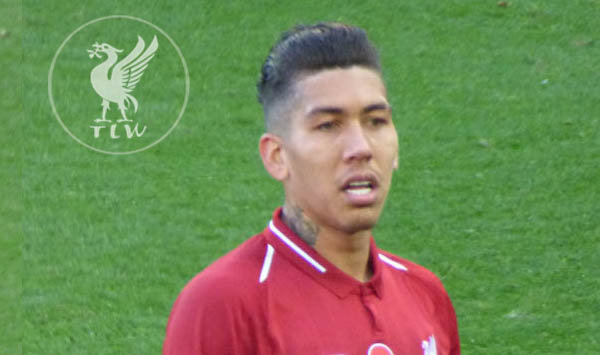 "We get along so well. He's an excellent coach, an amazing person, so passionate on the pitch.

"When he says that, to me, it's a sign that I'm giving back what he wants. It motivates me to keep going, to do the things he asks."

Just like his fellow forwards in Sadio Mane and Mo Salah, Firmino has had a somewhat inconsistent campaign.

His best has been elite such as his all-round display against Watford in November, the hat-trick against Arsenal and more recently against Bournemouth.

However, at times he has looked off the pace with his touch and general efforts in front of goal, and currently has scored just once in his last six starts.

If Bobby manages to play to a consistently high level in the next few months, it will go a long way to seeing the Reds raise the Premier League trophy in May.