Harvey Elliott has admitted that his inability to get first team minutes under his belt after recovering from a long term injury is down to him.
On Tuesday night, the 19 year-old midfielder made his first league start since that fateful day at Elland Road in mid September where he suffered a fracture dislocation of his left ankle following a challenge from Leeds defender Pascal Struijk. 
While the injury was undoubtedly a serious one, what was more cruel was the timing,as Elliott who had returned to the club full of confidence after a stellar campaign on loan at Blackburn, had made a strong start to the new season with the Leeds fixture his third consecutive league start.
As a Footballer you have plenty of ups and downs and it is how you respond to the setbacks which ultimately decides your career path.
Speaking to the Echo after playing an hour in the win on the South Coast, Elliott admitted that he needs to be at his very best physically to be in the plans of the manager.
"I know myself that I am fit but it's down to the manager to make the decisions. We're all 100% behind his decisions and we all take it on the chin. So I haven't been playing that much but it's been all down to me really.
"There have been some training weeks where I haven't really been at my best and it's down to me to make sure that I am showing the gaffer that I am able to play and I am ready for the opportunity like today when it is given to me.
"But like I say, we're all committed and we're all 100% behind the gaffer. So whatever team is put out or whatever subs come on, it's best for us and best for the team, so we're all for it as a team."
After a physically and emotionally sapping FA Cup victory over Chelsea last Saturday, Jurgen Klopp shuffled his pack, giving stars such as Trent Alexander-Arnold, Andy Robertson and Luis Diaz the night off, while Mo Salah and Virgil Van Dijk sat out with minor injuries.
It was a calculated risk but it gave a real sense of responsibility to the likes of Kostas Tsimikas, Takumi Minamino and Harvey Elliott to help keep the title hopes alive.
And Elliott said he relished the opportunity to play his part.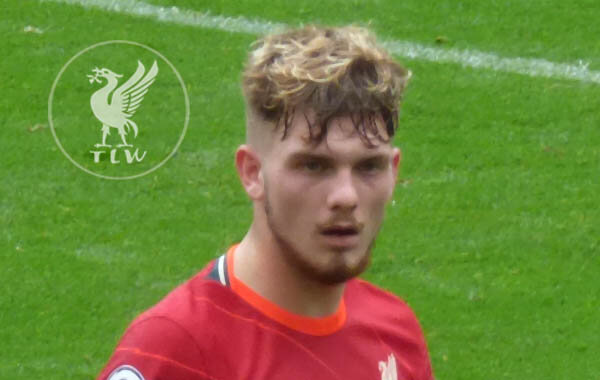 "We've got a great squad with great players and to get out there and start again is a lovely feeling, just to put the Liverpool shirt back on and play 60 minutes. Hopefully I can get more minutes down the line, but we'll see. I am just ready for each and every moment. I've just got to keep myself fit."
With Man City dropping points to West Ham last Sunday, the margin of error in their last game of the season has narrowed substantially ,thanks largely to the pure persistence and consistency of Liverpool during the second half of the season.
But as the squad often discussed when facing a similar scenario at the tail end of the 2018/9 campaign,  Elliott said the the focus is not what their rivals do, but more so taking care of their own business first and foremost.
"I think it's exactly that. We just need to make sure we get the three points and focus on us all really. Whatever happens will happen and obviously we need to make sure we do our job and worry about other results after.
"We're not focusing elsewhere, it's all on ourselves, making sure that if we play our own game to get the points and show the fans our appreciation towards them. Hopefully they can cheer us on in the next game and we just need to keep it tight, focus and make sure we get the job done."