He was sitting in the stands as a fan four years ago, now Harvey Elliott is on his own quest to right the wrongs from that turbulent evening in Kyiv as the Reds get ready to take on Real Madrid in another Champions League final in Paris tomorrow evening.
At the time, a 15 year-old Elliott was making exciting progress in his young career as he had already made his U/18 debut for Fulham and was a few months away from making his senior debut for the club in a Carabao Cup fixture against Millwall making his way in his football journey.
The young midfielder was also on the radar of a number of Europe's top clubs, and even toured the Bernabeu facilities but such was the distain that he felt about the conduct of a certain Real Madrid player on the evening, he declined to meet club captain Sergio Ramos, previously telling The Athletic "Yeah, that's true. I turned it down because of what he did to Mo,"
In his wildest footballing dreams, not even Elliott would have imagined that he would be in the squad for his boyhood club preparing for the re-match.
And while the senior figures within the Liverpool camp have shied away from mentioning the 'R' word, Elliott has not hesitated in talking about his own experience per the Echo.
"For myself, it's my own revenge, I want to take that upset and disappointment as a fan and make sure I put it right at the weekend if I'm needed.
"It's going to be a crazy experience to be able to say I've been there as a fan and then as a player and hopefully get a chance to play. We'll see. I'm just so excited, and hopefully we can put it right."
Regardless of whether he steps out onto the Stade de France pitch tomorrow evening, even being part of the playing squad is a hell of a achievement considering the serious ankle injury he suffered last September.
Elliott has made one appearance in the competition this season, one that he recalled with a great deal of fondness.
"To say I've played at the San Siro is an experience in itself. To play against Inter Milan in the knockout stages of the Champions League, I didn't really know how to react because I hadn't had that feeling (of starting a game) for a long time.
"It was butterflies, "I played as well as I could – I didn't really have my best game – but just the experience alone was very good for me."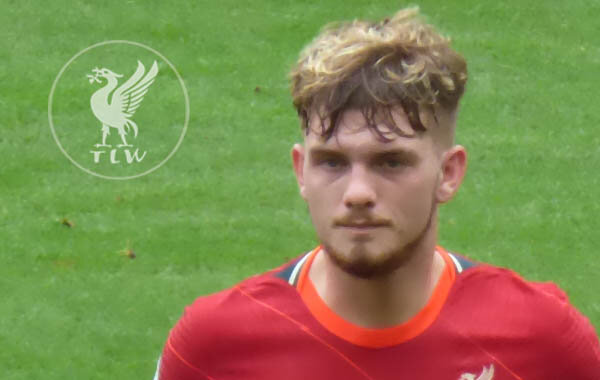 Jurgen Klopp and his staff have taken a extremely cautious approach with one of most exciting young talents post injury, and the 19 year-old wanted to pay tribute to that particular collective as well as his loved ones for keeping his spirits high through the difficult times.
"I don't think the coaching and fitness staff here get enough credit," says Elliott. "You look at the likes of Virgil van Dijk's injury and Joe Gomez's injury, and they got them back playing and now they are absolutely flying.
"The credit often goes to the player on returning, but at the end of the day it's the (fitness) coaches who are here every day, working longer hours, planning extra sessions for us and planning drills in the gym and different opportunities and situations on the pitch to help players get back playing again.
"Credit also has to go to my family to help me get through it, they helped me out when I was looking down, even when I wasn't showing it they were always there to keep me going and keep me motivated to get back stronger and quicker than expected."
Having been through his share of ups and downs, Elliott knows the kind of position he is in presently and does not want to waste this opportunity.
"The amount of kids out there wanting those kind of experiences of playing in a final for Liverpool, I can't take it for granted. As a fan, to dream of those experiences and then to have them, you just need to take the opportunities. I'm very happy I can do that."