Troy Deeney believes that Liverpool made a mistake in releasing Joe Gomez to go on international duty. 
In a season of crippling injuries, Jurgen Klopp's side received another potential devastating blow on Wednesday when Joe Gomez went down with a knee injury at England training in preparing for their friendly with the Republic of Ireland on Thursday evening.
The 23 year-old has had his fair share of serious injuries at his time with the Reds including a cruciate ligament injury which saw him ruled out for most of the 2015/6 season.
There has been nothing confirmed about the length of time Gomez will face on the sidelines this time around, but the fact that he went down without any contact will be of great concern to those associated with the club.
Speaking on Talksport (via HITC), the Watford striker openly questioned why Liverpool let Gomez join the England camp in the current circumstances they find themselves in.
"I think when you say meaningless [friendly] you are looking towards England as an establishment and why are we playing these international friendlies right now?
"It's difficult because we always want the national team to do so well – I just think with the short turnaround with pre-season, the number of injuries Liverpool already have, it could have been one that he missed out. He could have easily not gone. That would have helped everybody else.
The topic of the congested football calendar has been one that has come to the forefront during this campaign with many managers saying that players welfare has seemingly become a secondary issue.
Deeney believes that Liverpool had legitimate grounds for Gomez to not be released for this fixture.
"Its a friendly. There is not a great deal of any importance of it.
"I just don't understand why Liverpool didn't say 'no, we will refuse you to go to this one because of the current crisis' and I don't think anyone could have complained."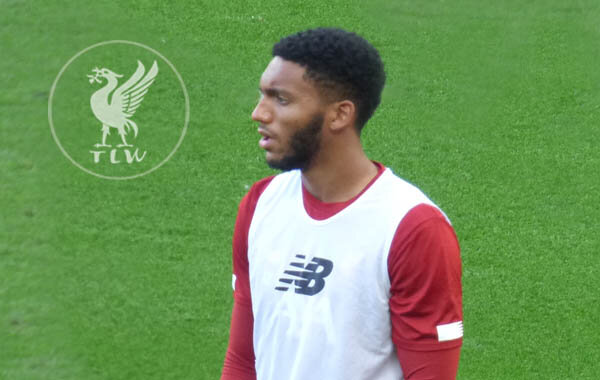 The sad thing about this is that Gomez was just starting to come into his own with the responsibly of being the leader of the defence in the absence of Virgil Van Dijk.
Klopp who has had to put his World Class managerial qualities to full use early this season will now have  another significant juggling act to perform. 
The incredibly capable but so often injured Joel Matip is the last man standing when it comes to senior central defenders.
Nathaniel Phillips and Rhys Williams are inexperienced but have made huge strides when asked to fill in and there is also Fabinho who is working his way back from a hamstring injury.
Those who follow this fine club know full well that we never do things easily.
Last season was viewed by many as the greatest individual season in the clubs history and for very good reason.
In many ways with the adversity this squad have had to overcome so far, if Jordan Henderson lifts the league trophy in May, it could be viewed on a comparable level.