Sadio Mane and Roberto Firmino are severely lacking confidence in their game but they deserve the benefit of the doubt according to Peter Crouch.
The misfiring Liverpool front line has been the topic for much debate throughout the season and has arguably become a bigger issue that the back four who despite a number of key absentees have held together quite well.
Mo Salah has carried a significant load this season scoring 20 goals in the league, and 29 in all competitions while Diogo Jota despite missing close to three months with a knee injury has managed to be another option for Jurgen Klopp and scored 12 goals in all competitions.
But it is the significant drop off in the output of Mane in particular which has highlighted the most.
In the previous three seasons the Senegalese superstar has scored over 20 goals in all competitions, while in the last two league campaigns he has scored 22 and 18 goals respectively.
Despite playing a similar number of games this season, Mane has scored just 13 goals and eight in the league.
The Former Reds striker said in his Daily Mail column (per the Mirror) that after closely observing his game on the weekend that he is going through a major crisis of confidence.
"One thing jumped out at me on Saturday, when I was watching the game.
"It was the moment Mohamed Salah got through in the first half and teed it up for Mane to finish.
"The Mane of last year or the year before doesn't think twice and he puts his foot through it.
"When he took a touch, however, I knew that was it, his confidence has deserted him."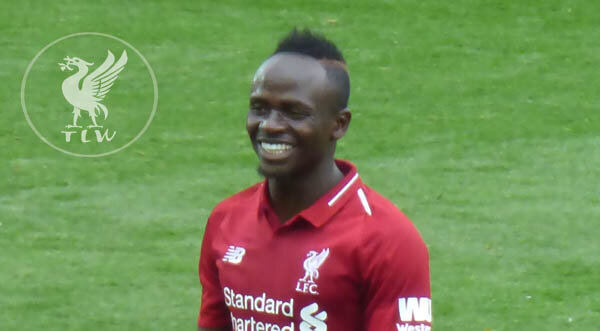 Crouch said that despite Firmino's technical qualities being indisputable, his finishing in front of goal is largely absent at this point of time.
"I watch Firmino play and I see a beautiful footballer, whose flicks and positional play are outstanding but when he takes a shot, I expect it to roll on the floor to the goalkeeper."
But despite those observations and a prevailing view that maybe it is time to freshen up the front line, Crouch believes their prior performances mean that they deserve another season to show they still have their touch but the pressure will be on them like never before.
"I was asked about moving them on by a reader last week and I found it disrespectful to say, after all they have done, that they should be sold.
"I'm prepared to give both of them some grace this season because things have been so strange.
"Liverpool need the season to end, their players need to be re-energised and I wouldn't write them off.
"At the same time, they really do have something to prove in August."