He may be currently be playing in another league, but Philippe Coutinho has not forgotten the significance of coming up against one of Liverpool's most fierce rivals.

Barcelona face Man United in the quarter finals of the Champions League on Wednesday night at Old Trafford and along with Luis Suarez, both are certain to face a hot reception.

However according to the Brazilian, he is more than prepared for it and it will be water off a duck's back.

The Liverpool Echo (via The Mirror) reported Coutinho as saying:

"If they boo myself and Luis Suarez then that's normal at Old Trafford because of the team we used to play for. But it won't make any difference to me.

"And, even more than that, it is an incentive to play better and to be even more focused.

"I know that games against Manchester United are special. I learned what they meant during my time at Liverpool when we lived it so intensely with the fans.
"I have that nailed in my memory and, even though this is a different stage, if Barcelona knock United out of Europe, it will be a double personal satisfaction for me."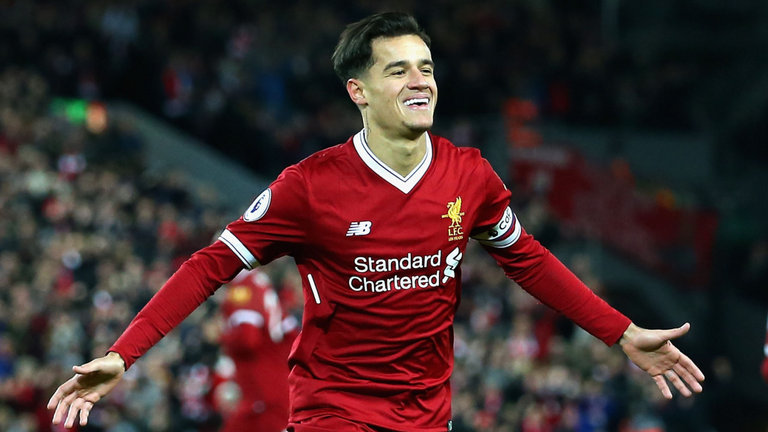 Coutinho has been heavily linked to the Red Devils in recent months but judging by those comments, he has no thoughts of joining them anytime soon. The odds on Coutinho to Old Trafford are fairly short so if you like a gamble you'd be better off checking out offers at casinous.

Despite a difficult first full season with the Catalan giants , Coutinho says he is settled and has no intention of leaving.

"I'm happy. I wanted to play in Spain and I'm at the best club in Spain.
 
"My head is exclusively in Barcelona. Returning to England now does not fit into my plans."

Liverpool supporters by and large have mixed emotions to the departure of the exquisitely skilled playmaker.

While the manner that he left the club was disappointing, his departure led to the arrival of one of the pre-eminent figures in today's football in Virgil Van Dijk.

While it would have been something special having them in the same team, sometimes you can't have it all, unless of course you hit the jackpot at uk casinos online. 

However, Coutinho is delighted with the progress of his former club this season.

"I'm glad that Liverpool are doing well this year. 

"Jurgen Klopp is a great coach and it was only a matter of time before he got the team performing the way they are.

"They are having an incredible season."

While there is a fair bit of water to go under the bridge in the next few weeks, Liverpool and Barcelona are on a collision course to meet in the semi finals of the Champions League.
It is definitely something that Coutinho has in the back of his mind.

"It would be a dream to play at Anfield again, an explosion of different feelings, I'm sure. But I have to be honest and say I would have preferred to meet Liverpool only in the final itself.

If it were to happen, I'm sure the fans would give Philippe and Luis a typical Anfield reception.