Jamie Carragher says Liverpool should give themselves every opportunity to win all four major competitions on offer.
The Reds have slipped nine points behind current leaders Man City albeit having played a game less.
As the calendar has rolled into 2022, Liverpool face a season defining clash against fellow contenders Chelsea at Stamford Bridge tomorrow afternoon.
By the time that fixture comes around, City could be 12 points clear of Liverpool as they play in the New Years Day early kickoff against Arsenal.
So any more slip-ups like we saw against Leicester during the week will mean that the league title winners from 2019/20 would face an almighty mountain to climb to regain their crown.
As we have seen over the past two years, the best laid plans can easily come unstuck at the drop of a hat and it is why Carragher has the complete picture in mind when it comes to silverware as he wrote in the Telegraph (per the Mirror).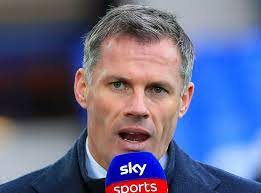 "Winning the biggest prize of all — the 2019 Champions League — and ending the 30-year wait to become English champions in 2020 secured Klopp's legend.
"The subsequent Uefa Super Cup and Club World Cup victories made for a memorable 12 months.
"But if Klopp leaves Liverpool in 2024 without adding to them, there will be regret when considering all the other seasons where scintillating football went without silverware."
"There is a broader lesson to learn, for Liverpool especially, when the margin for error in a title bid is so small.
"The club have to maximise their chances of winning all four competitions they enter every season, recognising the League Cup and the FA Cup as worthy prizes."
The Sky Sports pundit said that his former club could look at the path that Chelsea have been down over the past two decades or so.
"To put it simply, Liverpool need to become more like Chelsea.
"In the past 22 seasons, Chelsea have won the Premier League twice (2015 and 2017). A good return, but a reflection of how the balance of power changed after the City Abu Dhabi takeover.
"In the previous six years, Chelsea were Premier League champions three times (2005, 2006 and 2010).
"What they have done so well during the Roman Abramovich era is to become serial trophy collectors: five FA Cups, three league cups, two Europa League titles. That's in addition to being Champions League winners twice."
Due to the compressed fixturing and extra competitions that his club have taken part in during the last few years (eg World Club Cup), the domestic Cup competitions have not been on the radar for Klopp.
However this season they see themselves in the semi final of the Carabao Cup where they will play Arsenal in a two-legged contest.
It is something that Carragher feels should be embraced as the club aims for more silverware.
"When the Premier League is a step too far, Chelsea have shown there is nothing wrong with occasionally redefining themselves as a cup team."
"Liverpool need to get on board that Wembley bus to ensure the promise of another campaign packed with brilliant collective and individual performances does not go unfulfilled."