Liverpool overcame another obstacle on their way to claiming the Premier League trophy overcoming Tottenham 1-0 in North London on Saturday evening.

A Roberto Firmino strike approaching half time after some excellent work in the lead up by Jordan Henderson and Mo Salah was the difference in a game which saw the Reds add some more records to the seemingly never ending list their have made over the last 18 months or so.

The victory sees Jürgen Klopp's men compile 61 points in 21 games which is the best ever start to a campaign not just in English Football, but in any of the top five leagues in Europe.

It also marked the 38th league game that Liverpool had avoided defeat (33 wins/5 draws) and the first time they had kept six consecutive clean sheets since December 2006 but despite these notable landmarks, Klopp was far from a man popping the champagne corks after the game.

" Look, I really try to respond in an appropriate way, but when somebody told me I didn't feel anything. 

"It is just not like that. I am in football for 50 years or so and if somebody would have told me that would ever happen I would probably have said it's not possible. 

"Now it happened I don't feel [anything].
"I don't know exactly what is wrong with me, but it's really cool and it's exceptional.

Klopp struck a tone of a man who was intent on living in the present, knowing full well that the ultimate prize is all that matters and has not yet secured, which in turn left the accolades to others.

Sky Sports pundits Jamie Carragher and Garry Neville filled that breach perfectly.

Carragher hailed the evolution of this side under the tenure of the German from 'edge of the seat Football' to consistent brilliance.

"They always do enough in games and in the big games they are at their best, although maybe not today.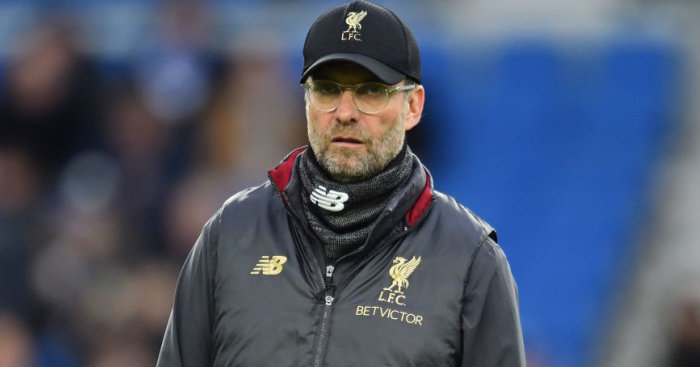 "We knew Klopp was a top manager but I didn't think this development of the team over several years was possible. 

"To get to this stage they are the best team in the world"

Carra also raised a pertinent point when saying how this team was made in a way not often seen with successful teams in the modern era.

"It's not that Liverpool are just buying players with this special ability that nobody else sees these players.

"Robertson came from Hull, Wijnaldum was relegated with Newcastle, Salah had been at Chelsea, Mane had been in the Premier League…they are not just going to the best clubs in the world and buying the best players.

" It's okay buying players but it's what you do with them. Sometimes we forget that. Once you have that player you have to improve them, and Jurgen Klopp probably doesn't get enough credit for that, the work he does as a coach.

"Liverpool are not buying superstars, they are making them."

Meanwhile Neville wanted to identify a particular player for specific praise.

"Their centre-forward, Firmino, I think any manager in the world would have him as their centre-forward in their team.

"I think he's absolutely incredible, Firmino. Selfless, brilliant, scores goals, sets things up, you can link off him, he makes all the right runs. He's just an outstanding player."
 
The man who won countless honours in his playing career certainly knows a special team when he sees one.

"They are outstanding, brilliant to watch and doing everything a championship-winning team should be doing. I can't see anyone stopping them.

" I think the lead is unassailable
"Klopp will never say it but his team are playing so well and are so in control and they are still growing and getting better."