Everton director of football Marcel Brands says that they should look no further than the team across Stanley Park as a source of inspiration in their quest to take the next step.

Brands is the man who has been given the task to build a team as they prepare to make the move to their new £500million stadium at Bramley-Moore Dock.

When owner Farhad Moshiri took charge in 2016, Man City were the team that others looked to emulate in terms of a building a successful side and Toffees fans in particular look forward to being big players in the transfer market for years to come

But in the advent of FFP regulations, it has become evident that just throwing big money around, does not solve a problem, instead it it can become a serious issue.

Instead Brands feels that Everton need to take a measured approach and take a close at the work of Jürgen Klopp, Michael Edwards and co.

The Mirror reported the Dutchman as saying:

"Liverpool have a great team and they are an example for many clubs when it comes to building your way to success.

"But the turn around at Liverpool did not happen overnight or in one transfer window.

"The manager has been there for five seasons now and every year the team has improved with a couple of really specific transfers.

"Last year they were close to the title, but Man City were a little better. 

"This time they have been even more stable in the league."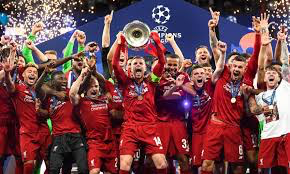 Brands says that the appeal of Man City to the Court of Arbitration over their two year will be watched extremely closely by clubs across Europe.

"It is true that City's CAS case can have massive consequences for football, even if FFP has been thrown overboard for the time being by the coronavirus crisis.

"But as a club we have to work with the financial parameters set by the Premier League.

"A club owner cannot say 'I am putting £50million or £100million million extra into the club.

"It is all about balance."

The idea of emulating the Liverpool model will undoubtedly cause ripples of angst amongst the Everton fan base as their clear hatred of anything to do with the Reds is well known.

But the more astute members of that fanbase will know that there is a fair bit of sense in what Brands is saying.