John Barnes believes even if Timo Werner is signed by Liverpool it is not an indication that any of the front three are automatically leaving the club.

In the past we have seen the club employ a one in/one out policy which has its own risks attached especially if the incoming player does not live up to expectations.

But Barnes does not think that will be the case with Werner.

Football 365 (via BonusCodeBets) reported Barnes as saying:

"He's coming to be part of the squad, I don't think Klopp's going to drop any of the front three for him.

"Of course, I don't know if that is what may necessarily happen. 

"If Salah, Mane or Firmino goes, we don't know, so I don't think he's coming in to replace anyone, he's coming to be part of a squad.

"Every player, regardless of who you are, can go at any moment.

"I don't think they're going to lose any of the front three, but in modern football, you can never tell.

"If you can get a player of Werner's quality to come in and one of the front three doesn't leave, it's fine, they have a stronger squad."

Barnes said that what makes Jürgen Klopp the manager that he is is that he does not worry about the reputation of a player.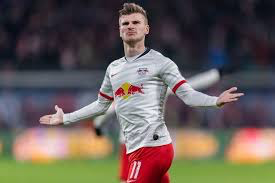 It is all about whether he fits the profile of the squad and has the right attitude using the current Liverpool captain as a prime example.

"That's what Jurgen Klopp does, he looks at what he demands from different players in different positions and he looks for that profile in different players.

"If he's looking for a midfield player, he's not going to look for a Kevin De Bruyne or a David Silva, he's going to look for another Jordan Henderson.

"Timo Werner probably wouldn't be suited to what Manchester City want because he's a different type of player, he's very fast, dynamic and direct and that's what the front three of Liverpool have to do.

"If you get a chance to get a player who can fit into what you want, you should do it."
While anyone associated with the game knows that you need your share of quality players to be successful, there is the added ego that sometimes comes along with that which Klopp has no time for. 

"I don't think Werner is going to cost hundreds of millions or his salary will be that high and it won't be the case where he has to play every single game because he's going to cost £100m and he's being paid £300k a week.
 
"This is also what he's [Klopp] looking for, players that will come and be happy to be there and not demand to play every week, they're not superstars like a [Cristiano] Ronaldo or a [Lionel] Messi.

"He knows how he wants his team to play and he looks for players to fit into that system, whereas other clubs look for the best players who they consider the best players and say 'we're going to sign him because he's going to score 50 goals', but if he doesn't it into what your team wants, there's no point signing him."