Napoli manager Carlo Ancelotti believes Virgil Van Dijk should have received a red card for his challenge on Belgian forward Dries Mertens early in the first half of the crucial Group C Champions League clash at Anfield on Wednesday evening.

A Mo Salah goal was all that separated the teams in a night of high drama where only a win was acceptable for the Reds to progress, whereas a draw would have been good enough to see the Italians through.

The veteran manager believes the towering Dutchman should have received his marching orders when he caught Mertens on the follow through after initially making a clean ball winning tackle.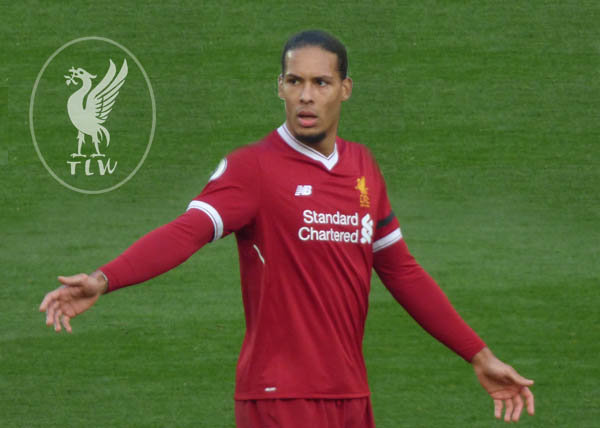 Four Four Two reported Ancelotti as saying:

"I've seen it on the video, I think it was a red card. There were a lot of questions about VAR.  When VAR comes in to the Champions League, it's too late."

Van Dijk did receive a booking for the challenge which will see him miss the first leg of the Round of 16 clash in February.

The 1-0 defeat was Napoli's only loss of the group stage and will see the Italians consigned to the Europa League. 

It was clear that Liverpool played right into their hands when the two teams met on Matchday Two, and Jurgen Klopp was determined that his men upped their tempo for this vital encounter.

It was something that the wily manager was prepared for.

"We knew that Liverpool would put us under a lot more pressure, they were very aggressive.

"It was something we planned for, we knew the intensity was going to be a lot different from the first game we played. That was something we had to try and cope with.

"You can't expect to come to a place like Liverpool and expect to create 10 really good chances, we created one or two and didn't have the luck that we needed."

Alisson was the hero for the Reds in the final stages when he made a point blank save at the feet of Napoli striker Arkadiusz Milik who would have thought the vital goal was there for the taking.

However the save was just another magical moment in Liverpool's illustrious European history.

While Ancelotti and his players will take time to get offer this disappointment, they will be formidable opponents for any team in the Europa League.