They say an image is worth a 1000 words.
Never was that more pertinent than the moment that Alisson pointed to the heavens after scoring the winning goal against West Brom.
While the three points claimed in such an improbable and dramatic fashion were a major catalyst in Liverpool's quest for a top four finish, it meant so much more than that.
The goalkeeper was a individual deep in grief after the tragic and sudden loss of his father in his homeland of Brazil in late February.
In normal circumstances, Alisson would have immediately headed home to pay his respects, but because of the COVID-19 pandemic ravaging the world that was not a feasible option.
Finally in June, the 28 year-old headed home and he did so in the knowledge that he is just one person going through this tragic part of life.
The Mirror reported Alisson as saying: 
"It was really, really difficult. But I know I am not alone in this kind of feeling.
"I believe a lot of people are going through the same thing because of the situation of the world. I have many friends who lost their friends or their grandparents because of the Covid."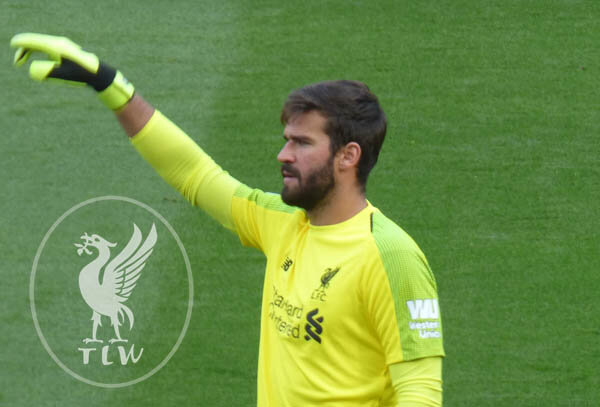 While being an exceptionally difficult moment to come to deal with, The Brazilian was exceptionally grateful to grieve with his loved ones.
"Being there seeing my mother, seeing my brother, seeing my grandmother, everybody. It was an emotional moment of course, but it was good. It was a relief for my soul, for my mind.
"It was really needed from my side and my family's side. I went to my farm where me and my father spent a lot of time together. It was emotional but it was good for me. It was not something bad you know.
"I will always miss my father. I will always miss the moments we had together as a family. He was always there. It was two years since I went to my hometown, a long, long time. It was good to be there, to see how my family is in this and they help each other."
The deeply spiritual Brazilian says that he knows that there is someone looking after him and giving him strength to fill his role for the club he loves.
And he is forever grateful for the support of his teammates, coaches and supporters.
"I really feel that God is giving me the power, the strength to keep on going with everything.
"The love of the club – and the football community – is something I will never forget. It was kind of a surprise - in a good way - to me to see how many people were feeling something about me, about this moment.
"My family, we felt really loved by everyone. It gives you a warm hug in that moment…."
The custodian has repaid the faith of the club in spades when they signed him from Roma in July 2018 for a then record of £65 million  which was surpassed a few weeks later by Kepa Arrizabalaga at Chelsea.
In this off-season, Alisson signed a new six-year deal in a clear sign that Liverpool is  the place that he wants to remain in his prime years.
"I didn't want to go anywhere else. Neither me nor my family. The trust I have in this club to be fighting for big things and I want to help my teammates in this club to push for those goals, to keep on going and winning things, winning titles."
And speaking about 'that iconic moment', Alisson said he was asked about it wherever he went in his homeland, even by his esteemed footballing contemporaries.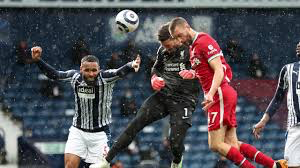 "In Brazil, everyone I spoke to… within two minutes they were always mentioning the goal! It was something amazing, even more special because we qualified for the Champions League for this season.
"Yes, even Neymar spoke about it. Everybody! They were all so excited about it! I played in training at the Copa America up front. We had a session when we were just having fun.
"So I went up front and I scored some goals! For me, it wasn't a surprise! But it was nice to hear what people thought about it."