The goalkeeping union is said to be one of the strongest bonds in all of Football and current Liverpool Number One Allison has illustrated that point perfectly with his comments about Loris Karius.

The Brazilian had not seen the calamitous performance of the German in the Champions League final against Real Madrid as he was in camp preparing for the World Cup.

And in any case, he did not want to put himself through watching the whole game, especially as his side at the time Roma had just fallen short of the final having been knocked out by Liverpool in the semi.

However, when he saw the highlights, he certainly felt for his fellow custodian.

Liverpool Echo via Globo Esporte via SportWitness reported Alison as saying:

"When we get so close, with a lot of will, and have a frustration like that, as it was in my case… I ended up not watching the game, I only saw the goals afterwards."

"We get sad when a colleague has a moment like this, especially in the Champions League final.

Alisson also spoke about the unforgiving nature of the job.

"It's inherent in the profession. 

"The goalkeepers are more marked because, when an error occurs, 99% of the time ends in a goal and can decide a match, a championship. 

"It sure gives a feeling of sadness, because we know how much we work and dedicate to make things happen in the best way."

Another interesting point of discussion was that Alisson believed that the club were very interested in signing him before the error strewn performance by the German.

"As far as I know, Liverpool already had an interest in the season I made.

"It was already in their plans to go after another goalkeeper. I don't know if it (the Karius performance) was a turning point or not.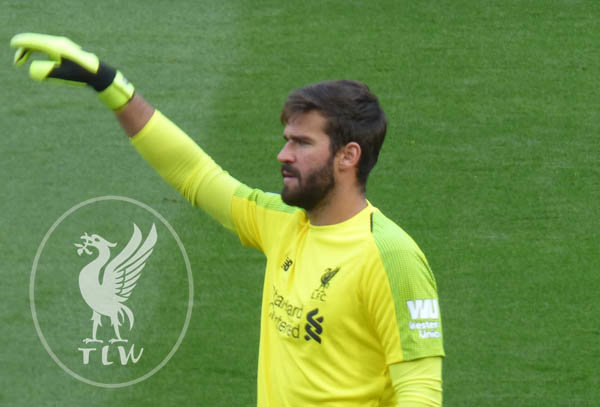 However Alisson is sure that he came to the right club.

"I can say that I made the right choice and that today I am in the Champions League final and having one of the biggest campaigns of Liverpool in the Premier League, having almost won the title, very close to City."