It has been a fantastic last ten days or so for the Reds. Three wins in the league and a terrific all-round (albeit wasteful) performance in securing our place in the knockout stages of the Champions League.
Those performances have defined our season in a nutshell and to this point it has been a campaign to be quietly proud of.
While the football hasn't been as scintillating to watch as previous campaigns, it is clear that we are a much more balanced side and not purely dependent on one individual.
If has been a credit to Jurgen and the squad that we have been able to go toe to toe with the colossus that is Man City, who if you believed the pre-season pundits, would stroll away with the league.
That constant pressure along with a highly motivated Chelsea side caused them to blink first in the title race, but it has to be noted that they are still the favourites with their depth across the board. This seems bizarre given how strong the Reds look but it's an ideal time to take advantage of this and pile on Klopp's men using the Betfair promo code. 
With ever growing confidence, the Reds certainly have the opportunity to keep pushing City all the way.
If you were to highlight an area of why we have started so well, it would undoubtedly be the improvement of the defence.
As we fans know all too well in the past, the back four has been a lingering black cloud over our progression as a side.
While there were capable individuals in their own right, there appeared to be a real lack of belief that they could produce on a game-to-game basis.
The talismanic figure of Virgil Van Dijk and the clear confidence of goalkeeper Alisson have completely transformed that mentality in a matter of months.
Add those elements with the continuing growth of Trent Alexander-Arnold, Andy Robertson and Joe Gomez, and dependable backups in Joel Matip and Dejan Lovren, and we have arguably not had this level of depth in our defensive ranks for well over a decade.
Unfortunately in the past week we have lost Gomez and his central defensive replacement Matip to long-term injuries at a crucial juncture of the season, while the immediate playing future of Alexander-Arnold is up in the air after a foot injury sustained against Napoli.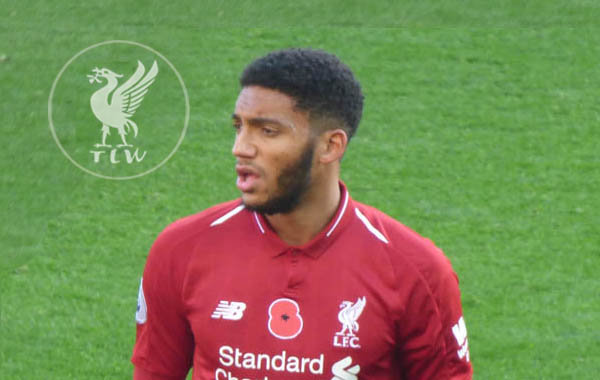 The next man up is Lovren to partner the big Dutchman, but as we have noted this season, he has certainly not been immune from picking up niggling injuries of his own.
With the January transfer window looming ever closer on the horizon, there is a now a fascinating discussion to be had.
Do we stick with what we have and put our faith in some makeshift options for the next few weeks (e.g. Fabinho at CB which has been discussed in dispatches) or do we look to see what is around in the market place?
For most teams, their mind is already set over whether they delve into the market next month or let it pass through.
In an ideal world, you would be reluctant to have an interest as there isn't a whole lot of value around, and savvy clubs are likely to up their selling price knowing there will be a 'sucker' willing to pay a crazy fee.
There is always the loan option, something that Klopp did early in his early tenure with Steven Caulker.
While that example wouldn't classify as a success by any measure, when you are down on numbers, it is certainly wise to look at experienced reinforcements.
Klopp is a big advocate for giving youth a opportunity on the big stage, but he is not the type of manager to throw the likes of Nat Phillips and Conor Masterson into the heat of the battle without some decent preparation first.
Bar the Van Dijk purchase last January, the German is someone who sticks to his lot at this time of the season, which over time has caused some consternation among the fanbase.
A personal opinion is that it never hurts to look around in our current situation. You don't want to look back in the off season and say - What if?
It definitely doesn't have to be a world-beater, but just someone who can fill a need, taking some heat off 'big Virg' who has played all but 35 minutes in the league this season.
At the end of the day Klopp is a far better person than you, I or anyone else to make a judgement.
But it is always a lot of fun pretending we know best.
Jason Harris