The FA Cup fourth round takes place this weekend and the Reds make the journey to New Meadow to play League One side Shrewsbury Town. The Shrews also made this round in 2019 taking Wolves to a replay after previously knocking out Stoke.
This season they have defeated Bristol City and will be certainly up for the challenge in taking on the best team in Europe. @B_and_A_Fanzine creator and Podcast host of @salopcast Glyn Price talks us through the recent history of the club, which players to keep an eye on and his recollections of being at Anfield for some memorable moments.


Can you talk a bit about Shrewsbury Town and the ups and downs you have been through as a club over the years?

The last ten years or so have been one of an upward trajectory for Shrewsbury Town. Having been relegated to the conference we escaped after one season, then established ourselves as a league club. We progressively got better in League Two, as well as building a new stadium, incurring no debt and finally achieving promotion to League One.
After a yo-yo period, we have now settled in League one and starting to consider ourselves better than constant relegation battles. Paul Hurst took us ninety minutes away from the Championship, but that last hurdle alludes us. 

It has been well documented how tough it is for clubs in the lower leagues to make ends meet in the current Football environment. So can you explain what this tie means for a club like Shrewsbury?

Like most clubs, the TV money is the big one for us, and it's one of a few televised games we have had in the last few years, which is more than welcome. But one thing we pride ourselves particularly in this climate is that we are one of a handful of clubs doing things the right way and not gambling with our future. We are debt free with money in the bank and a decent turn over and great grasp of wage controls as well as a stadium we entirely own. 
We work smart and there is little worry whether will have a club to support in 10 years. It's not the most exciting, but as clubs have gone boom and bust in lower leagues; we have slowly edged ourselves up. So games like this are an added bonus to secure our strategy. We won't waste it; it will be reinvested in infrastructure and the right players who will have a sell-on fee. 
Supporters are so often the lifeblood of clubs like yours, so how excited are they and can the Reds expect a hostile reception?

It's a great reward for us as club and fans for digging through from round one and of course fans are looking forward to playing Liverpool. More so I guess due how good Liverpool (and your reserves) are at the moment. 

It will be a sell out and due to how we have sold tickets it will be pretty much all STFC fans in the home end. Last year against Wolves the tickets were sold differently and loads of Wolves fans got in and no one enjoyed that! 

In terms of the reception, it will be loud and passionate for our team. When we get these games the club pulls together and both our singing areas get in tune. It likely won't phase any experienced pros though.
 
You have a very young manager in charge in former Bolton Wanderers and Hull City full-back Sam Ricketts. Have you been pleased with his tenure so far and what is his customary style of play?

Tough one. In the league the form since he took over has been pretty average. We don't score many as we play a very defensive formation. But we are very hard to break down and that's something to be proud of with three experimental centre backs.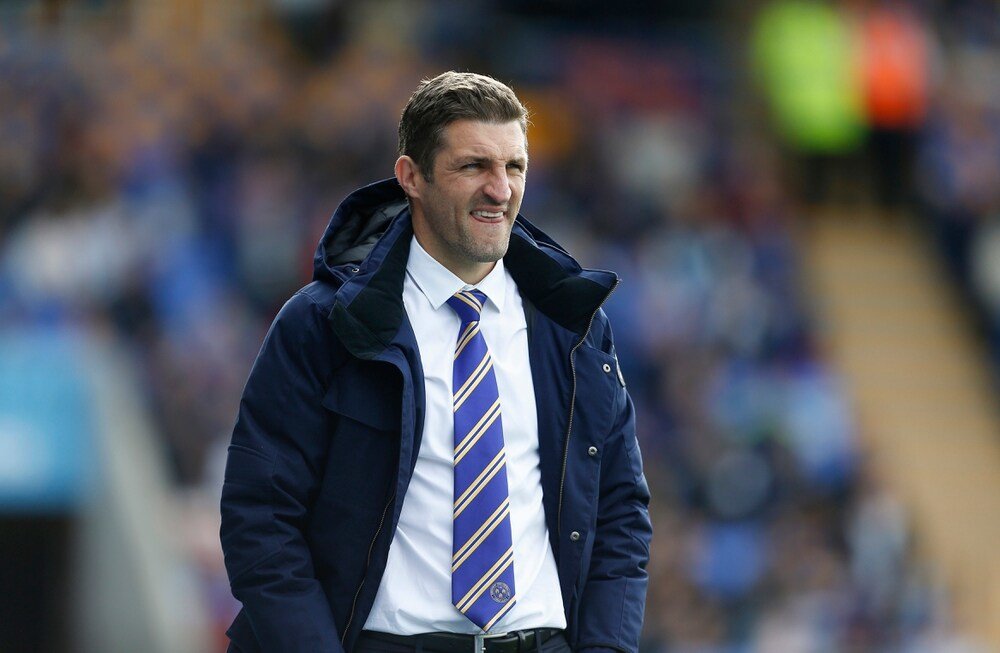 But he does deserve credit for his FA cup management. Last year he brought us back from 2-0 down at half time against Stoke to win 3-2. Then he came very close to masterminding a win over Wolves.
We were 2-0 up with not long to play before Wolves brought on 40 million pounds worth of players to rescue a draw. Even the replay was a good battle. No reason why the same can't happen this week! 

In general though, the fans are content with Ricketts this season as long as he keeps us well clear of relegation trouble. 

Who are some of the players that Liverpool fans should keep an eye on during this fixture?

Arron Pierre is a Centre back we signed in the summer, who's running away as our player of the season and capped it all with the winner late in the game in the last round. He's all action. Piles forward and is as solid as a rock at the back. 

We also have a striker called Jason Cummings who if we are to do anything, he could be the one to find a bit of magic. Natural finisher, tricky and mad as a box of frogs to be honest. If we play him up front with the equally impressive (former Liverpool junior) Callum Lang then we might have some joy! 
Do you keep half a eye on the Premier League and if so, what do make of the work of Jürgen Klopp and the progress of Liverpool under his tenure?

Yes and a bloody brilliant job he is doing. As a kid I grew up with football in the blood. My Dad took me to all the Shrewsbury games, but as Liverpool was my Prem team growing up he regularly took me to Anfield as a kid. Was at both Newcastle 4-3 games (where as a young lad my dad tells me it was the first time he heard me swear when Collymore scored) saw loads of UEFA cup games and the Cup Winners Cup semi final against PSG. 

So growing up in the Man United dominated era, which along with Salop being rubbish at times kind of ruined being at school. I'm more than happy to see Liverpool back on their perch. Klopp seems like a rare breed, a manager who is perfect for the club. 

Is there one particular Reds player that you admire the most?

They are all pretty good, but I have a very big soft spot for Firmino. Absolutely love the way he plays, skill, determination and fun. A joy to watch when he's at his absolute best. Big fan of the Andy Robertson story too, particularly his shithousing.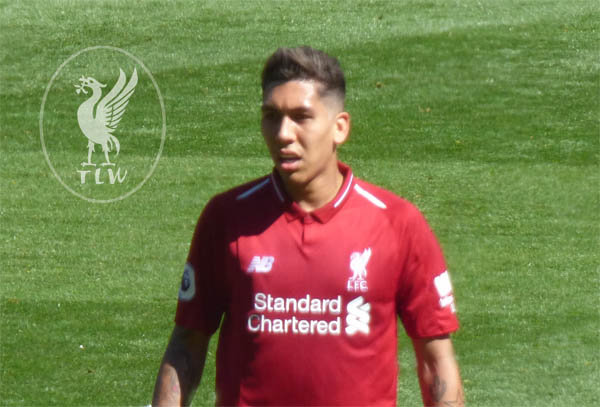 They are all great to watch at the moment though, I think it's an era for Liverpool fans that will be up there with their very best when it is all said and done. And for a club with the history of Liverpool, that's saying something.  

The majority of football loving fans across the nation will be cheering on The Shrews on Sunday. What are your realistic hopes regarding how the game will play out?

Depends on just who turns up but it's going to be very tough. We won't come out and attack other than the occasional structured counter attacks, so the game will come down to how long (or if) Liverpool can score. A replay would be absolute magic. It's a long shot but we have to dream of that and more. Would love to score at least one, and that player will go down in folklore for us likely.  

Probably it will be 3-1 or 3-0 as we are hard to break down, but if you don't score into the second half, that spark of the dream draw will fire our fans up massively!!! 

Either way, I can not wait.