After a rare week off from competitive action, Sunday night sees Liverpool look to end a stretch of four consecutive defeats in the league as they visit Sheffield United.
Liverpool and the Blades were undeniably the two standout storylines from the 2019/20 season. Liverpool by ending a three-decade wait for league glory while Sheffield United surprised everyone by showing remarkable poise to deservedly finish in the top 10 in their first season back in the Premier League for over a decade. 
While last season was a dream, undoubtedly this has been a nightmare for both teams. They will each fall well short of their pre-season goals for various reasons, which have been well documented.
Whenever approached to take part in this series, the crew from @Blades_Mad have been extremely accommodating and honest about their team, which in turn gives a great insight to our readers.
While it looks likes they will be heading back to the Championship after this season, hopefully it wont be too long before we cross paths once again in the top flight.
In your view, what are the specific areas that have dropped off for Sheffield United this season?
Great question. One that is difficult to answer in some respects. But I'll give it a go! A big one, and I'm sure Liverpool fans can vouch for this, but we miss the crowds so much. Bramall Lane has been a cauldron of noise during Chris Wilder's tenure, none more so than during our time in the Premier League. We miss the home faithful so much. so that's that one out of the way. 
Again, one that I'm sure you can relate to, we've had injuries to major players in our squad. Jack O'Connell out for basically the season, then we've had the likes of Berge, Egan, Fleck and Stevens missing for large periods - arguably the heartbeat of our team right there.
We lost Dean Henderson back to his parent club Manchester United. That's taken a lot of adapting to and Aaron Ramsdale has found it difficult this season, but equally so have the majority of our other new signings. 
Rhian Brewster, who you'll know really well of course, is yet to get off the mark for the Blades, although he has only started sporadically under Chris Wilder. Our summer recruitment has proved to be bit of a stinker to be honest, and it's left us fielding sides which are pretty much like for like from last season when players are fit. How that can happen after another summer of spending raises serious questions and is probably a major factor into where we lie in the league table.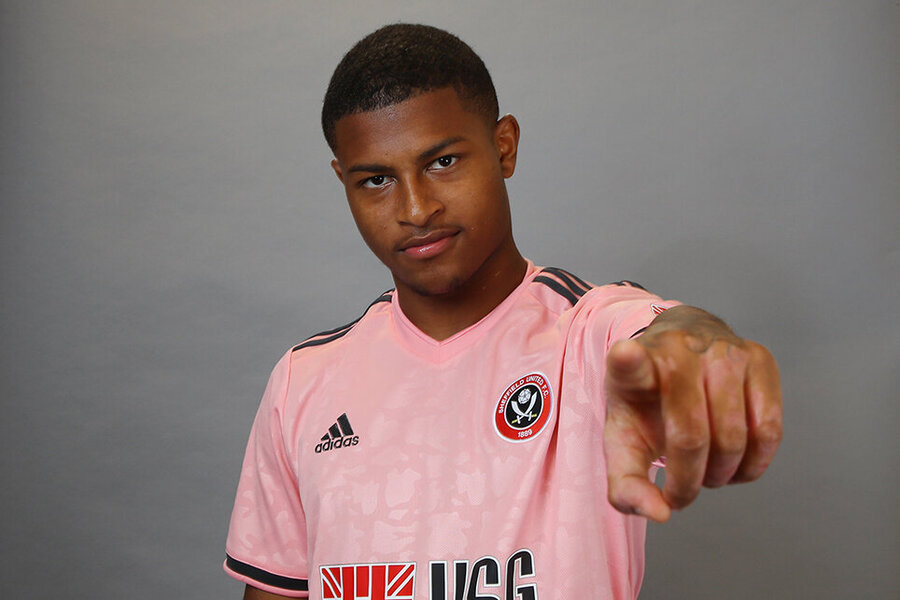 Chris Wilder received strong support from the owners recently and in a Football sense that is fantastic to see. Do you get the feeling that despite the challenging season he has the supporters still onside and do they accept that relegation is highly likely?
Firstly, yes we have accepted the relegation IS going to happen, not likely. You'll be hard pushed to find many, if any, who believe we can pull off the miracle of all miracles and survive. Even Chris Wilder himself last week admitted as much after our defeat at Fulham. 
And yes, Wilder has the vast majority of the Blades faithful on his side. Whilst he cannot be immune from constructive scrutiny and criticism this season (which is fair although some would even dispute that), he is still definitely the right man for Sheffield United. He has some huge credit in the bank, and rightly so he should be here next season. He's the best man for the job. Most Blades are still behind the man that gave us our football club back, despite this torrid season.
With where you are currently placed, do you have a sense of frustration that you are so adrift at the bottom that you can't drag teams down into the relegation scrap?
Of course. We had a slight spurt of results last month, beating Manchester United on their own patch, and also wins against Newcastle and West Brom, but we continue to set records for the wrong reasons. 
We thought we might have a slight sniff a few weeks ago, but results from those above us (such as Burnley and Brighton winning at Anfield - thanks guys haha!), and then coupled with our back to back losses at West Ham and Fulham respectively, has put the final nail in the coffin I'm afraid.
With that said, the bounce back is usually more important than the fall. What will be biggest lesson to take out of this season that will see you return to that extremely confident team from the 2019/20 season?
Another great question.  Probably the recruitment side of the football club. We have unearthed many gems in Chris Wilder's time as manager, such as John Fleck and David McGoldrick on frees, Jack O'Connell for a few hundred grand and John Egan for four million, but as previously alluded to, our summer signings have proved to be extremely questionable, and we feel like we've had to settle for second choice on many of the signings for one reason or another (such as Villa offering better packages to players such as Cash and Watkins). 
Hopefully the lads who signed in the summer and haven't hit it off yet can fire on all cylinders in the Championship next season. You'd have hoped we would have a strong side for that division should we keep the bulk of the squad together (which we should). But yeah, better recruitment, perhaps a more vast and varied strategy where we explore different markets instead of paying over the odds for home-grown talent.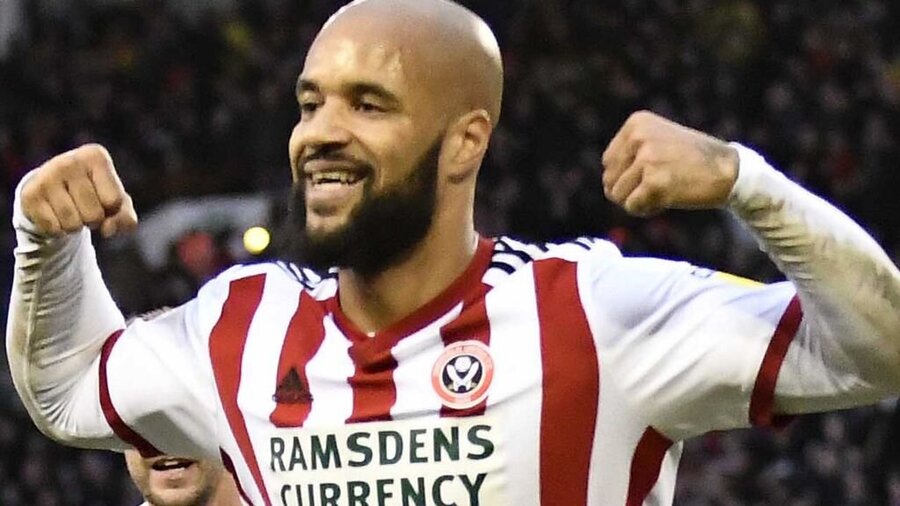 How enjoyable has the FA Cup been as a respite from the league?
I wouldn't call it enjoyable to be frank. We got our first win of the season against Bristol Rovers in January (narrowly, mind you), and another tight win at home to Plymouth. And then, yes you guessed it, another close game with Bristol City, which we won by a single goal also.
But in terms of getting to consecutive FA Cup Quarter-Finals, yeah that's something the club can be proud of. We have Chelsea in the next round away from home. If we manage to progress through that tie I will be starting to think our name might just be on the trophy after all haha!
Which Blades player(s) have you developed a new level of respect for due to their performance in this tough season?
Probably the usual suspects such as John Egan and Chris Basham. But I'm going to go for David McGoldrick. He seems to be the only one scoring, although still quite infrequently, but he's begun to add goals to his game. Just what was missing from his outstanding campaign last season. Jayden Bogle had also been a great attacking threat down that right hand side, and looks a breath of fresh air, so a special mention to him.
Liverpool and Sheffield United more than a lot of PL clubs feed off their fans to go that extra mile. How hard has it been feeling helpless watching them struggle and on a positive note what will the emotions be like walking into Bramall Lane on match day again?
As I mentioned earlier in this piece, I'd go as far to say that Sheffield United and Liverpool miss their fans more than any other club in the Premier League. What I would say in respect to ourselves, the importance of 30,000 Blades fans behind the team gives them that extra lift, but even more so when we're up against sides who pound for pound just have better players. 
No skirting around it, the majority of teams we come up against in this league are far better than us, so to try and level that out a bit when teams visit Bramall Lane, the crowd really can be that twelfth man. 
Cannot wait to get inside Bramall Lane, hopefully sooner rather than later. The start of next season I'm pinning my hopes on. Yes, we may have been fighting for a European spot the last time we were inside the Lane, but starting the season afresh in the Championship is something that we have to embrace and do the best we can and try and make a swift return - with a packed Bramall Lane!
The Reds have certainly had their difficulties so far in 2021. Even though you are in a similar boat in terms of confidence levels, do you feel you have the ability to make it an uncomfortable evening for the reigning champions?
Do we have the ability? Hmmm. Probably. But do I think we will? Not really. We've been losing with barely a whimper recently, despite some of the tight scorelines.
I will be shocked if Liverpool don't get back to winning ways here on Sunday night, given our form, and lack of first choice players available. It's a battle between the most patched up defences in Premier League history, you'd have to say! The difference is, you have Mane, Firmino and Salah up top!
Chris and Jurgen have not seen eye to eye on a few matters this season. But they are cut from the same cloth when it comes to the staunch support of their players and the game as a whole. Do you envisage a nice glass of wine (or two) after the game to settle any differences?
For sure, I can see that. Chris Wilder spoke on Friday about his admiration for Jurgen, and the Liverpool boss has done the same for Wilder in the past. I do think it became a little personal earlier in the season and a tad childish from Klopp, throwing a few cheap digs in here and there, but Chris Wilder gives it as good as he's got also!
As you say, they're cut from the same cloth. Nothing wrong with a bit of honesty and war of words between managers sometimes, but I'm sure they will have pre and post match pleasantries at Bramall Lane on Sunday night!
Have you have a prediction for this clash?
0-2 Liverpool. We won't keep a clean sheet, and we most probably won't score either. A comfortable night for the Reds. Hope I'm wrong of course! Be nice to say we've beaten Manchester United and Liverpool in what has otherwise been a forgettable season.