After a memorable 2019, the Reds get back to business with their first game of the new decade against Sheffield United. on Thursday evening. The Blades have been one of the great stories of the 2019/20 season to date. 
Through impressive manager Chris Wilder, the pre-season relegation favourites have refused to take a backward step against any opposition they have faced with their outstanding record away from home in this campaign being true testament of that.
The fans from @Blades_Mad gave TLW an insightful description into the impact that Wilder has made to the club in his tenure and what players have taken to Premier League football like a duck to water.
Can you talk our readers though the job that Chris Wilder has done since his appointment and what do you see as his key strengths as a manager?

To put it simple; he's dragged this club off the canvas and propelled it back into the big time and in such a short space of time as well. He took the club over three and a half years ago, when it was at its lowest having finished a paltry 11th in League One under his predecessor.
46 games and 100 points later, United had romped to the League One title in style, meaning an end to six years of hurt, languishing in English football's third tier. A season of consolidation in the Championship and a top half finished followed, and then a promotion charge which couldn't have been foreseen by many, with United still recording one of the lowest budgets in the Championship. 
United managed to stave off competition from Leeds United and secure an automatic promotion spot alongside fellow unfancied outfit - Norwich City. The start to life back in the Premier League has been nothing short of remarkable really. We were tipped by many to be a dead certainty to go straight back down and although many Blades fans felt that was unjust, this ridiculously terrific start by Chris Wilder's men couldn't have been foreseen. 
The gaffer has many strengths. He's a huge motivator and passion certainly is one of his traits if you like, but underneath all of that is a revolutionary football manager. United play in a way which has never been seen before, keep an eye out for the overlapping centre-backs if they get the chance at Anfield! He's one of our own. He's the greatest manager in this club's history.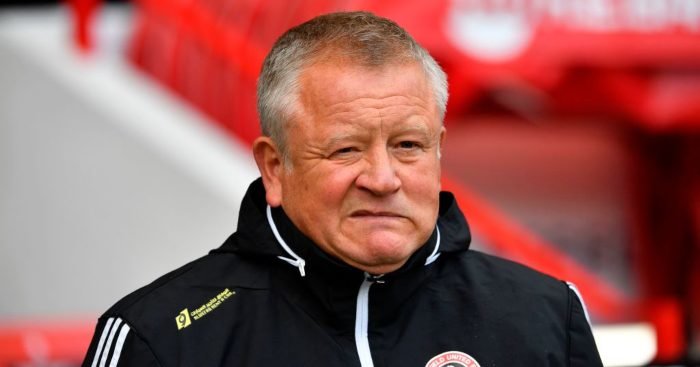 We often see the usual suspects being linked with managerial posts (case in point David Moyes and West Ham), do you think there will come a time when clubs come calling for Wilder?
 
What I would say is that quite a few "high profile" jobs have become available recently and Chris Wilder (thankfully for us) was never genuinely linked with the managerial hot seat at any of those clubs. Surely if he was ever to be offered a job at one of the country's top clubs it would have been now as his stock has never been higher. 
So long as the board at Sheffield United are on the same page as Wilder, in terms of continuing to levitate this club, then he has the dream job and don't see any reason he'd want to leave. Wilder has never stood still in his managerial career, and now he and Sheffield United are in the dizzy heights of the top half of the Premier League, I'm sure he wants to put no stop to that.

In his early days at Liverpool, Jurgen Klopp coined a phrase that he wanted to turn the fans from doubters into believers. Do you think the remarkable exploits of last season in winning automatic promotion has carried over to this campaign giving everyone associated with the club a new sense of confidence?

I think that's a fair comparison, for sure. There's certainly some momentum there, if you like, but we've been on an upward curve since Chris Wilder took over back in 2016. We suffered our first defeat on the road at Man City on Sunday (in controversial circumstances may I add), and that run stretched all the way back to January.
The lads have certainly settled to life in the Premier League, and certainly look a lot more comfortable as the games are ticked off. Bear in mind this is the first real taste of top flight football for many of these lads. 
I think the reverse fixture with yourselves at Bramall Lane in September gave the boys a huge amount of confidence, because we proved we can put it up against the big boys in this league. Arguably we should and could have got something out of that fixture. Add victories over Arsenal and Everton, and draws against Chelsea, Spurs and Manchester United into that and that proves we are capable of matching it up against the very best.


Which of your player(s) have pleasantly surprised you in their ability to adapt to Premier League Football?

You could say all of them, to be honest! There's a few we knew could adapt to Premier League football, but they've all gone way and above beyond that. I'll go for John Lundstram. He was out of the picture last season and played only a bit part in our promotion campaign from the Championship.
This season, he's started every game up to last Sunday (missed due to injury), and has really given us a new dimension as we altered to a flat midfield three. He's Fantasy Premier League God, also! Haha.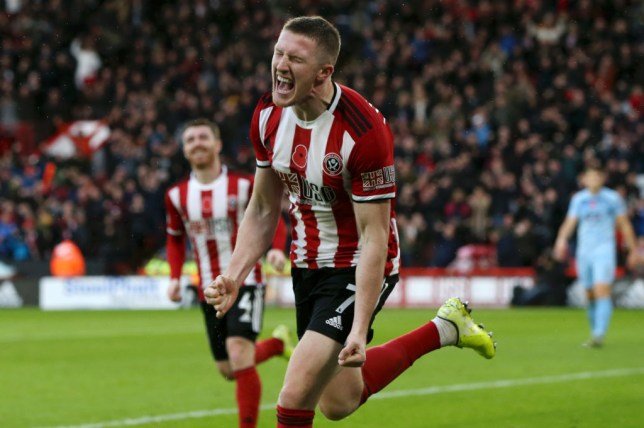 What do you believe should be your obtainable goals in the second half of the season?

It's a tough one. For now, still get to that magical 40 points mark. And then take it from there really. Without trying to put the mockers on it, I do feel as though we'll comfortably survive. Blades fans have been singing about going on European tours and away trips to Napoli, and whilst most of it is said in jest, who knows what we can achieve? I'm not sure what the ceiling of achievements are under Chris Wilder. I wouldn't rule anything out.


This one is a general question especially as it has been over a decade since you were last in the top flight. Is there anything different you have noticed in terms of strength of depth in the Premier League, the quality of player that teams sign nowadays and indeed the style of football that teams play?

Absolutely. It was 12 years ago since we were last in the Premier League. A lot has changed. Just the exposure it gets is ridiculous to be honest. And the arrival of the world's best managers into our league, particularly Jurgen Klopp and Pep Guardiola to name a couple, has really propelled football in this country.
Some of the best teams ever to grace our leagues have been present in these past 12 years, none more so than the current crop you have at Liverpool right now. It's a great league to be a part of, VAR aside, and we are loving the journey!


Is there a particular opposition player or team which has impressed you most this season?

Opposition player is an easy one. Virgil Van Dijk. And I'm not just saying that because I'm chatting to a Liverpool fan site. I thought we played phenomenally well against Liverpool earlier in the season, but I just seem to recall Van Dijk getting his body in the way of every ball that came near him. He just seemed to be there all the time, which was increasingly frustrating for us, but very impressive at the same time. 
Team wise, I wouldn't say there's been a stand out one to be honest. Wolves are a tough nut to crack. Manchester United turned it on for 10 minutes and we couldn't do much about it for that period of time. But we've coped well against pretty much every side this season.
 
The Blades certainly gave Liverpool a real test at Bramall Lane early in the season, do you think the manager will set the team up in a similar way in this fixture?

The set up will be pretty familiar, yes. Whether we "go for it" as much remains to be seen. I find that unlikely. Lys Mousset will start this one you would imagine, and will provide United with a real threat on the counter. He caused Man City all sorts of problems at the weekend and could have had a hat trick but for VAR and some unfortunate finishing.


You have not been daunted by any opposition you have faced so far, so as a fan how excited are you to come to Anfield in such a confident frame of mind? 

Very excited to come to Anfield! This is one of the games I've been looking forward to the most, and I reckon I vouch for most Blades fans with that one. Can't wait to see how we cope against the European champions on their own patch. Under the lights. I think we'll put up a real fight and effort. Can't wait!


Is there a particular Liverpool player that you would love in Blades' colours if money was no object.

I do think Van Dijk is a colossus, but I'm pretty happy with our centre-halves to be honest haha! So I'll say Sadio Mane! Fantastic player. Great finisher. Has really blossomed this season.


What is your score prediction for this clash?

I'm going to back us to get something! The odds are unlikely, but if we play anything like we did at Man City in Sunday and the ref doesn't decide to assist the opposition for their opening goal, then I fancy us for a draw. Let's say 1-1!