On Sunday evening, Liverpool resume their quest for back-to-back Premier League titles with a clash against Leicester City at Anfield. After an international break which would have caused Jurgen Klopp more stress and anxiety than your normal league fixture due to players getting injured left, right centre, he comes up against a opposition full of confidence and currently sitting atop the league table.
In a season where unique results have been commonplace, this fixture shapes as a fascinating test for both sides. Can Liverpool overcome their injury and illness setbacks and display their famous mentality. Or will Leicester get a major scalp and prove to those doubters that they are a legitimate title threat?
We spoke to the team at @FIRST4LCFC about the evolving nature of their squad and the incredibly consistent form of Jamie Vardy.
It was a bitter end to which was for the most part a very promising campaign for the Foxes. What lessons do you think Brendan Rodgers would have learned from that late collapse? 
So far it seems like he has diversified his tactics. During Project Restart, it seemed everybody knew how we were going to play. Obviously we had injuries and suspensions which didn't help, but also during the matches if our tactics weren't working he would not have anything else to go to. But this season so far it seems like we have multiple ways of playing and credit goes to the players as well as we have multiple guys who can play three or more positions on the pitch and help us keep the opposition on their toes. 
Man for man, this Leicester squad seems to have more natural talent than your Championship winning team which from the outside seemed to be built on tremendous team spirit and belief. What do you believe this group needs to take that all-important step to true title contenders? 
It has to be for us to stay healthy and be consistent. With a young team like ours, you will have absolutely incredible runs of multiple games won in a row to periods where it seems like we can't even get a point. Just look back to last year when we won 8 games on the bounce and then went on to win 6 in 22 games to finish out the season. A lot of that had to do with injuries with Pereira, Ndidi, Maddison, and Chilwell all getting injured for a considerable amount of time during the end of the season. 
In your honest opinion, did you ever think that Jamie Vardy would continue to be as consistent as he approaches his mid 30s and how long can he remain at his peak? 
As long as he stays fit he can absolutely be consistent for a couple of more years. He is one of a kind and we all thought 2-3 years ago that this year you would see the decline of his production but year in and year out he looks to be getting better and improving in different parts of his game. So to answer the question we really don't know how much longer he can remain at this level. It could be anywhere  between one to four more years with him in this kind of form.
Brendan Rodgers has always been an ambitious manager looking to better himself. With the team he has built, do you think he now sees Leicester as a long-term project? 
We all hope so, with over 10 players under the age of 24 we all definitely hope to see him stay and keep developing this squad. It seems everywhere on the pitch we have a young player if not starting but definitely being developed and if he can stay with this squad and keep getting into Europe there is no doubt I see us as a better job than say United or Arsenal right now. 
How has Rodgers managed your Europa League campaign so far. Do you think he will be attacking it with the intent of winning it or will he look to use the whole squad with such a hectic schedule this season? 
So far it has been brilliant with 3 wins in 3 games and especially the last game against the best side in the group, Braga, where we dismantled them 4-0. But the most impressive thing about BR is that the squad rotations with the injuries are seeing us keep up our productivity in both the EL and the PL in terms of the different players playing.
There just seems to be no drop-off no matter who plays or where they play. I think if we clinch top spot in the group you will see us use more of our reserves, especially with the Christmas period coming. You will also see these games as times to get players like Pereira, Ndidi, and Soyuncu back to speed and fitness coming back from injuries so I think you will still see the entire squad used. 
Can you talk a little bit about your young full-back James Justin. He seems to have come a consistent member of your starting line-up since the re-start in June?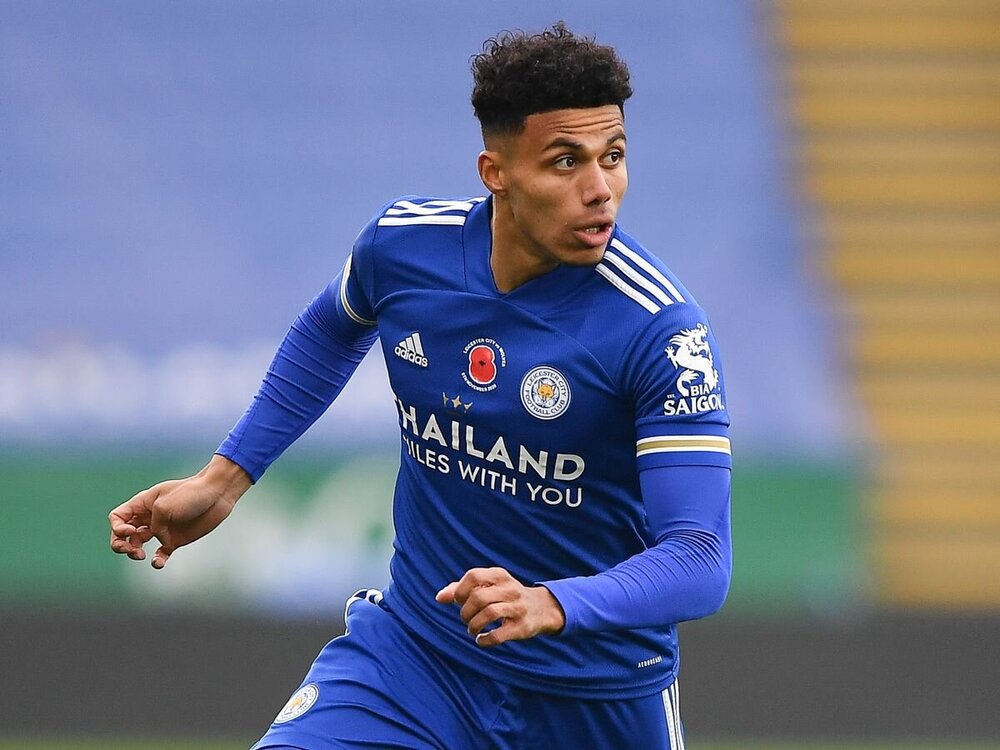 He is absolutely incredible for a player his age in a position that especially in football nowadays is a big part of your team. His versatility just stands out as he can play anywhere in the defence as well as be a wing-back and even was spotted playing a little bit in the midfield this season. And the fact that he is 22yo and with players like Fuchs, Pereira, Morgan, Evans who can keep teaching him and helping him develop his game, just screams out that we recruited another diamond in the rough with him. 
Liverpool will be without some key players on Sunday evening but still have plenty of quality on the pitch. With that said, how do you believe your manager will approach the fixture? 
I think that we will stick with what we have been doing with a 5-3-2 to start. It just gives us so many different options to play out of that formation. We can sit back defensively but if we want to attack a very injury-riddled backline of Liverpool we can send our fullbacks forward and have the likes of Vardy, Maddison, and Barnes still upfront. But if we have to chase the game we still have a guy like (Roma loanee Cengiz) Under who is very direct that we can put him in the attack and go to more of our traditional 4-3-3. 
Have you got a prediction for this fixture? 
For some reason, all these injuries for Liverpool still scare me as I think you will play with nothing to lose and all the pressure is on us. I'm thinking of a goal-fest but every time I seem to predict that it turns out to be 0-0 or 1-0. But I'm predicting a 3-2 Leicester City win with us going 3-1 up and then Liverpool snatching one in the last half hour and really taking the game to us.