Saturday sees the return of a familiar face to Anfield in former manager Brendan Rodgers. It will be the first time the Northern Irishman has faced the Reds since he was sacked in October 2015.
The Foxes come to Anfield in impressive form sitting third in the table and with a real chance for a top four position come the end of the season
Krystian Moson from @firstforlcfc discusses the emotional rollercoaster that the club has experienced over the past few years, the impact and confidence that Rodgers has instilled within the squad and some of the players that will be relishing the challenge of coming up against the ladder leaders.
The last few years have been an incredible time in Leicester City's history. There has been the incredible triumph with the title win, the sacking of a very popular manager combined with heartbreaking tragedy with the death of your club owner. As a supporter, can you sum up the rollercoaster of emotions you have felt during that time?

It's incredibly hard to sum up. The sheer extremes of emotions fans of Leicester City have experienced in recent years are so unique. Plenty of clubs stay under the radar consistently throughout their existence, and we were that club. But then out of nowhere things just went to an extreme with the title-winning season. Leicester City were suddenly a club recognised by people across the world.

Of course, the turn of events that followed, with Claudio Ranieri departing the club and then the devastating loss of our beloved Chairman, Khun Vichai, provoked a whole different selection of emotions.

But through thick and thin, our late Chairman's legacy will forever live on and ultimately we are now a club heading in the direction he wanted us to, under the trustful ownership of his son, Top. 
Can you explain to our readers the impact that Brendan Rodgers has made on the Foxes since his appointment at the end of February?

Brendan Rodgers replaced Claude Puel and there is a stark difference between the two managers.

Ever since joining Rodgers has instilled positivity, belief and a hunger back in both the squad and the fans around Leicester City. The way in which he carries himself, speaks and ultimately sets his teams up has re-instilled belief in Foxes fans that we are on the up.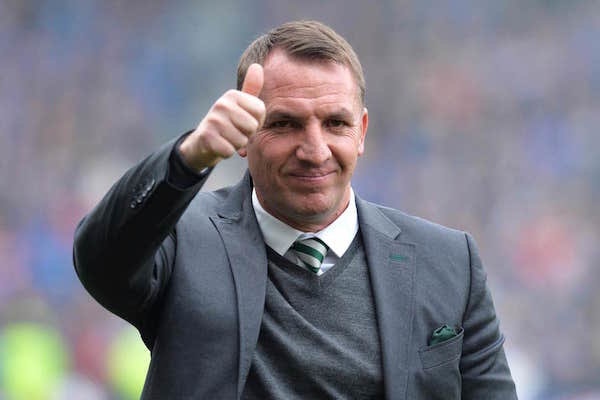 The way in which we have started this season is certainly positive and we can only hope that with more time, will come greater success, and ultimately silverware under Rodgers.

Liverpool fans know full well the attacking mindset that Brendan has as a manager. However it is fair to say that he neglected the defensive side of the game at times and that was to be his downfall at the club. Have you noticed a nice blend between defence and attack or is it still a work in progress?
As things stand, both Leicester and Liverpool have the joint best defensive records in The Premier League this season (based on goals conceded). Whilst this is only a stat, it is fair to say that it does reflect an element of defensive stability Rodgers has instilled. 
We have two solid centre-backs in Jonny Evans and Çağlar Söyüncü, with width from Ricardo and Chilwell as attacking full-backs. Partnering this with defensive midfield cover in a player like Wilfred N'didi and/or Hamza Choudhury and I truly believe Rodgers has a system that does in fact balance defence and attack. 
Of course, this isn't the finished product, but the development we have seen in N'didi alone, who used to purely renowned for his tackling ability, who is now a box-to-box engine suggests that Rodgers is working on something much bigger with this current crop of exciting players.
 
It certainly can be claimed that one, and possibly two top-four spots are up for grabs this season. Do you believe that Rodgers has the kind of squad at his disposal that can stay the course during this campaign, or are there some areas that need reinforcing in January?

In an article I contributed to pre-season, I boldly predicted Leicester would finish 4th. Right now, I would change that to 3rd when looking at the traditional 'top 6' all having issues on and off the pitch to contend with.

We have no distractions. no European football., a squad that is content, a manager who is steering us in the right direction.

Additions in January? A back-up to Jamie Vardy if you were to push me for an answer. Jamie isn't getting younger and it could be argued that we don't have a quality replacement in the squad.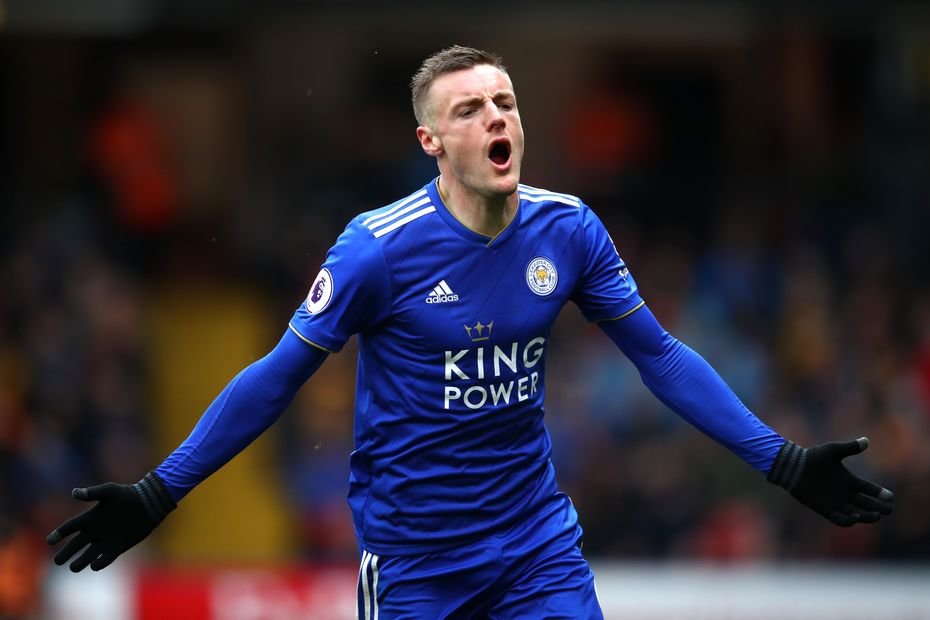 There has been a fair bit of change within your squad since the 2015/16 season.  In your opinion, how important are the veterans like Wes Morgan, Jamie Vardy and Kasper Schmeichel in guiding the new boys and next generation of talent?

I don't think you can underestimate the influence our senior pros have amongst the current squad. Wes Morgan is now a squad player, but even then, his presence around the lads is likely to be massive.

Both Kasper and Vardy are still massive players for us, and this is clear to see whenever they take to the field. With the loyalty these players have shown, rejecting moves to 'bigger' clubs we can only hope that it sets an example to players such as James Maddison (who is constantly being linked with a move away), that sometimes staying and growing into a key player can really reap rewards. 

Vardy has a terrific goalscoring record against the Reds, but who are some of the other players you believe can cause some problems for Liverpool on Saturday?
Excluding Vardy, who I think will be relishing this trip, I'm going to focus on two key men who are influential. Maddison and Tielemans. When on-song, this duo have enough to slice through any team and I think that we are starting to see the best of both these players ahead of our trip to Anfield.
If money was no object, which Liverpool player would you love to have in the Leicester line-up?
Very good question, and not an easy one to answer. However, I think it would be extremely hard to ignore Mo Salah.

Of course, players like Alisson, Van Dijk, Robertson, Alexander-Arnold, Mane and Firmino are all outstanding, but ever since Leicester sold Riyad Mahrez – we have lacked that magic man.

It's been evident since joining Liverpool that Salah has the skill to take a game to the opposition single-handedly, as well as produce moments of utter brilliance. This man would fit into any team in The Premier League, and he would be my choice for The Foxes. 

Even though he will not say it publicly, this game will mean an awful lot for Brendan. How do you believe he will set up and do you have a score prediction?
How I believe he will set up and how I want him to set up are two different predictions! After our Newcastle victory I tweeted saying I'm going to call a 4-4 goal-fest at Anfield because I want us to go all-out-attack. Then look what happened midweek vs Salzburg…

Admittedly, the chances of something like that happening twice in a week are slim, but never say never. 

Rationally thinking, I do think we are likely to set up closer to how we played Man Utd away, which ended in a lacklustre and uninspiring 1-0 loss that left plenty of fans frustrated. By this I'm predicting both Choudhury and N'didi start meaning a lot more defensive mindedness, with two players screening the back-four.

Our game-plan would be realistically to grow into the game and grab a goal as we start to stamp our authority. Possession is a stat we have started to dominate under Rodgers' and this could be one of the first games whereby we see less of the ball so it will be interesting to see if we try a few balls over-the-top for Vardy to latch onto as otherwise he can be very excluded (as per Man Utd).

If we do set up like this, I have very optimistically gone with a 0-1 win for The Foxes. BUT, if we do see Maddison in that No.10 and only one holding midfielder, pencil me in for a 4-4!