Saturday evening sees Liverpool face their toughest test of this young Premier League season when they play Chelsea. The two teams last met in March when the Reds were in the midst of a shocking run of home form and could muster up one shot on target as they fell to a fifth consecutive league defeat at Anfield. 
Nearly six months on from that fixture and things are looking a lot brighter for the Redmen. Not only are they approaching full strength, fans are back in the stands making their usual impact cheering their heroes on. 
TLW spoke to regular Blues correspondent Karan Dubey (@writekaranwrite) from @ChelseaSeason) about how Thomas Tuchel has turned their fortunes around in such a short period of time and why Romelu Lukuku is such an important signing.
When we last spoke, the Thomas Tuchel era was in its infancy. Since then Chelsea have become European Champions, FA Cup finalists and viewed as a significant title threat. In your view what has the German done to turn the momentum around?
A - Great Question. I think there have been a variety of factors that have led to a significant turn in the momentum since January. I will touch on the few important ones -
● TACTICS - As we touched on this subject the last time, the main problem with Frank Lampard was his stubbornness to play a particular style of football and not having a plan B when things didn't quite work out.
The thing with Thomas Tuchel is that he always has a plan B. Even if we play the same formation (3-4-3, most of the time), there are always a few little tweaks here and there, depending upon the opponents. The players KNOW exactly what they need to do on the pitch, when to press, when to drop off, when to sit back, what positions they need to occupy, things like that.
In short, Thomas Tuchel is tactically more astute which has helped the team immensely.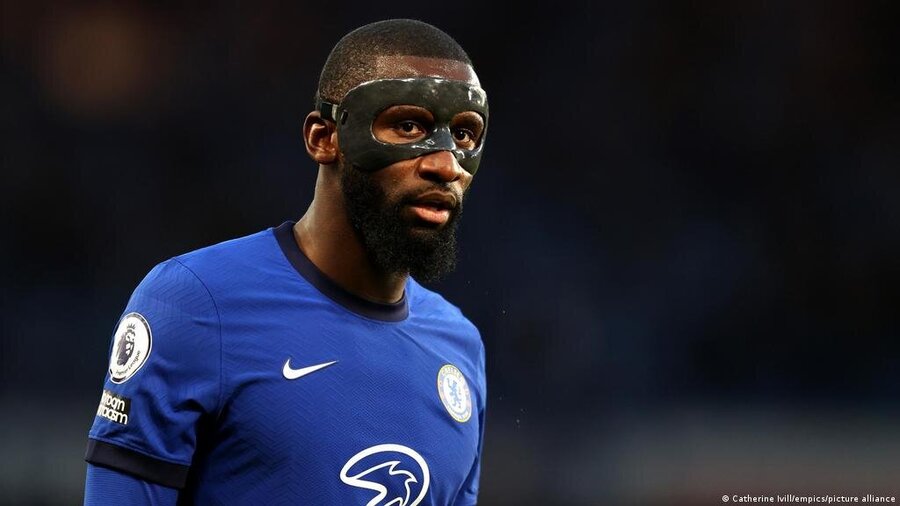 ● MAN- MANAGEMENT - Another thing that an inexperienced Frank lacked a bit was his man-management skills. He froze out senior players like Jorginho, Antonio Rudiger (who was on his way out), Marcos Alonso, Cesar Azpilicueta, all of these guys who have been stalwarts under Thomas Tuchel, and one of the main reasons in the upturn of our form.
Rudiger looks like a man reborn, Jorginho is a European Champion with both club and country and being talked about for Ballon d'Or, while the team, in general, has looked stable, which was not the case in the first half of last season.
● JUST BEING AN AWESOME COACH - You know what I am talking about. You guys have a certain German who is just that. Someone you trust will find a way out against any adversity. Thomas Tuchel has been awesome for us and continues to be so. The wins and the trophies help, of course!
Q - Big money transfers have been few and far between throughout Europe largely to do with the global pandemic hitting many clubs hard. The Blues have been one exception and have welcomed back a familiar face in Romelu Lukaku. Are you excited by his return and do you feel the Belgian can be the missing piece in your attacking setup?
A - If you had asked me this question a few years back (when he signed for Man United), I would have said no. There used to be some glaring holes in Lukaku's play, most notably his first-touch, and his inability to hold up the ball with his back to the goal (which was particularly concerning, given his physical attributes).
So, what has changed? Well, Antonio Conte happened to him! Lukaku has touched on this subject, recently, when he revealed that the first 3 months under Conte, all he did in training was to learn how to hold up the ball and work on his first touch. There were significant improvements in his first season at Inter Milan where he also lost a lot of weight.
The second season, we saw a brand new Romelu Lukaku who was finally able to use his physical attributes to the bang in goals and, most importantly, collect plenty of assists, by holding up the ball and bringing other guys into play.
I was quite excited to see the evidence first hand against Arsenal on the weekend, and my god! The guy bullied Pablo Mari and Rob Holding with his hold up play, scored a goal, had no problems with his first touch, and looked a completely different guy from the one who left United a couple of seasons ago.
Now, I know, playing against a Mari to a world-class Virgil van Dijk is a completely different challenge altogether. You ask, if he is the missing piece in our attacking set-up? I say, he is exactly what we lacked!
Think of this current version of him as a really quick Olivier Giroud. He had a great re-debut against Arsenal, but, I guess we will see how much he has really improved when we square up against one of the best sides in the world - Liverpool, on the weekend. Can't wait!
Chelsea have made an art form of loaning young players throughout Europe and either making a big profit or seeing them become first team squad members. Trevoh Chalobah seems to be making positive strides early this season and do think the 22 year-old what it takes to be a regular?
Before the start of the season, if you had asked the Chelsea fans, out of all the loan players, who they think could break into this Tuchel's side, I think not more than 5% of us would have predicted Trevoh Chalobah to be that guy! I think you need to have a few very specific qualities to break into this Tuchel's side (I think it's the same with Jurgen Klopp, too). 
You have to be really, really good on the ball, you have to be relentless in your pressing, and you should be willing to run, A LOT, for 90 minutes, week in week out. If you are missing either one of those qualities, you aren't getting in, period!
The thing with Chalobah is that he used to be a midfielder who was converted into a CB a couple of years ago. Obviously, the guy has to be great on the ball.
But, the most important thing that works in his favour is that he's willing to work hard for the team, has the intelligence to know when to come out from the back, when to drop deep, (he played in a back 3 in his last loan, that obviously helps), and the fact that he was at the right place at the right time (I don't think he would have made the team under Frank. A guy like Conor Gallagher and BIlly Gilmour would have stayed under Lampard, though!)
I think Trevoh definitely has what it takes to make it at Chelsea. He has Cesar Azpilicueta playing in his position. He couldn't have asked for a better role-model than Azpi, really. Now, it's up to him to build on his excellent performances so far under Tuchel.
I don't think he will be a regular in our back 3 this season. But, with so many competitions and trophies to play for, he will have more than his fair share of minutes to show the manager and the fans that he can be consistent at this level.
Who is the one player that you expect to have a big season that perhaps didn't live up to expectations during the last campaign?
Kai Havertz.
I think Kai had a difficult start to his time at Chelsea, and for a 20-year-old, it was expected. He was diagnosed with Covid, was hit pretty hard, missed a couple of months due to that. It was unfortunate, really, that he couldn't show his best qualities under Frank.
The arrival of Tuchel has had a positive effect on the German. The Champions League final goal gave him a lot of confidence and he was probably the best German player in a rather poor Euros for his country.
But, with a pre-season under his belt, and the arrival of Romelu Lukaku means that I'm pretty certain this is going to be the break-out year for Kai.
To be honest, in my time as a football fan, I haven't seen many players with the pure talent and the quality that Kai Havertz possesses, and that is saying something. He hasn't consistently transformed his talent into goals and performances, yet, so I understand the skepticism of the rival fans when I make a statement like that. But, all I will say is this  - Have patience, the best is about to come.
Who do you believe is the better Keeper between Edouard Mendy and Kepa Arrizabalaga And If it is the former, do you see the Spaniard moving on in the near future?
Kepa Arrizabalaga has a couple of things over Mendy - His ability on the ball (you can probably play out from the back way more easily with Kepa rather than Mendy), and, apparently, his penalty saving skills that we witnessed in the Super Cup finals.
But, overall, I don't think there's any doubt on who's the better Keeper between those two. It's Edouard Mendy without a doubt.
Ideally, I think the Chelsea board would love to move Kepa and sign a cheaper backup goalkeeper in his place. But, I don't think it will be that easy to move him.
The Spaniard signed a massive 7-year deal when we bought him in 2018. It means he still has 4 years left on his contract. Add to that, he's on substantial wages too (we were pretty desperate after the Courtois debacle, also you guys snapped up Alisson Becker, so well done on that deal!)
I don't see him moving away this season. Also, with the African Cup Of Nations in January, we would be without Mendy for a month (or even more, who knows with the Covid protocols).
So, I think it's good to have him stay for this season, at least. For a back-up goalkeeper, the drop off in quality isn't that huge. And, to be honest, Kepa has looked significantly better under Thomas Tuchel than he ever did. Again, thanks to his man-management skills. He hasn't been frozen out. He still gets his opportunities and never complains about the lack of game time. I think this is an issue that we will look to address in the next summer window.
On Sunday the atmosphere will be vastly different from the last time the last two teams met at Anfield in March. Liverpool have been written off by quite a few pundits but are likely to be at full strength for this fixture. Do you see them as a legitimate title threat?
Oh, tell me about it! As a Chelsea fan I usually don't enjoy us playing at the Anfield. The home atmosphere is absolutely brilliant and when the fans get behind their players, it's almost impossible to come away with anything.
But, tell you what, I've missed the fans so much. I watched Liverpool take on Burnley last weekend and I got chills when the players came out of the tunnels and the fans started singing. Absolute scenes! That's one of the main reasons I can't wait for Saturday.
On the question of Liverpool being written off by pundits - Tell you what, listening to those guys, 90% of the time I feel like I am watching MUTV. It's funny how most of them are Man United supporters, I even heard one of the 'pundits' say that Jadon Sancho is 'best winger in the world' after United completed his signing. I was speechless!
I don't care about pundits anymore; they are just there to cause controversy because it sells.
On the matter of Liverpool, one thing is for certain, you guys still have the best starting 11 in the Premier League. Not Man City, not Chelsea, and certainly not United (not until Ole is there anyway).
I think Liverpool will be there or thereabouts until December, surely. It's the depth that will be a concern, just like it was last season. When the fixtures pile up and injuries do happen in those periods, is the bench good enough to grind out results?
I think we have a pretty deep squad, Man City probably has the best squad in Europe, if you count the bench strength. I think that's where the trophies will be won and lost.
If you ask me, it will be Man City, Chelsea, and Liverpool in the top three, not necessarily in that particular order, come May. On the question of who's winning the Premier League - It will all come down to the bench strength.
While it is way too early to cast lasting impressions in terms of the season ahead, what is your prediction for this fixture?
Of all the big sides contesting for the PL trophy, Chelsea and Liverpool have looked the best, until now. A full strength Liverpool at Anfield in the presence of fans, I won't be betting against you guys.
As far as Chelsea is concerned, we had one big gaping hole in our squad and we have addressed that with Romelu Lukaku. We have started the season well, we are looking pretty good ourselves, and so I won't be betting against us either.
My prediction is 1-1 with Diogo Jota and Romelu Lukaku on the scoresheets. I think I can live with that!